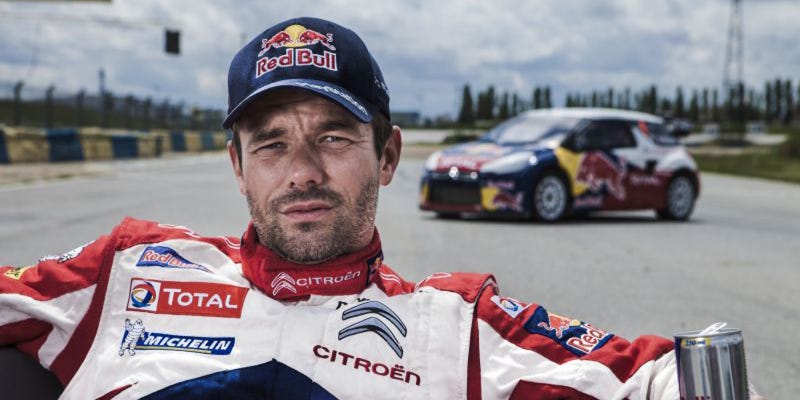 Let's be clear about this: I like Sébastien Loeb. I like him because he's French. I like him because he started his career as a gymnast before switching to rallying, proof that a refined sense of balance is a driver's greatest asset.
I like the effortlessness with which he drives – that he likes to win without going anywhere near a car's limits, like a modern day Juan Manuel Fangio. And make no mistake, Loeb should be held in the same regard as El Maestro.
Loeb won nine World Rally Championship titles in a row. Nine, nearly ten, in motorsport's most capricious, unforgiving and luck-dependent discipline. More than Agostini or Kristensen managed in their categories. More than Petty, Foyt, Earnhardt. As many as Valentino Rossi, but even the Doctor couldn't manage it in consecutive years. A level of dominance Michael Schumacher could only dream of, and without the advantages the German enjoyed.
Yes, his detractors can claim that his dominance came in a period with no great competition, as Schumacher's critics say of his run of titles between 2000 and 2004. But in a sport where retirement is one misheard pace note or misplaced pebble away, Loeb didn't only finish every tarmac rally between Monte Carlo 2006 and France 2010 – he won them all. It's an achievement that ranks him among the sporting greats, comparable to Jose Mourinho's nine-year spell without losing a home football match and squash player Jahangir Khan's 555 consecutive wins.
The closest anyone came to challenging Loeb's dominance was compatriot Sébastien Ogier, who joined Citroën as Loeb's teammate in 2011. The younger Frenchman was every bit as fast and nearly as consistent, equalling Loeb's tally of five victories over the season and finally ending his unbeaten run on tarmac in Germany. In Citroën's eyes, he was a little too good. Good enough to threaten the status quo.
In a gesture of support for the man who'd brought them so much success, Citroën parted company with Ogier at the end of 2011, resigning him to a year competing in junior categories while new employers Volkswagen prepared for a full-blown assault on the championship in 2013.
Loeb announced his retirement from full-time rallying at the end of 2012, seeking new challenges in the world of sportscar racing. It should have been a fresh start for the beleaguered championship. Ogier was returning to the top-tier with a new works team, driving Volkswagen's Polo WRC. Mikko Hirvonen and Dani Sordo, drivers who'd shown great potential but never been able to emerge from Loeb's shadow, would finally have the chance to prove themselves as team leaders at Citroën. For the first time since 2004, world rallying would have a new champion.
But here's the problem: Loeb never really left. His retirement came with the caveat that he'd compete in four WRC events in 2013.
The first of his final four rallies was the championship's jewel in the crown, Monte Carlo. Loeb won by two minutes. He finished second to Ogier in Sweden, then picked up another victory in Argentina despite running with a compromised setup.
Loeb will have his career swan song on home soil at October's Rallye de France, where he has been undefeated since 2005. Even the most reckless gambler would cringe at betting against Loeb making it three out of four. And if he does, a lot of people have a lot to lose.
When Ogier stands on the Rally Great Britain podium as the 2013 champion, the champagne will taste less sweet knowing that Loeb won their four-race mini championship. Volkswagen will be named Constructors' Champions at the end of the year, but it will be a hollow victory knowing their Polo was outperformed by the DS3 when Loeb took the wheel. And how much will it hurt the pride of Citroën's full-time drivers, Hirvonen and Sordo, knowing they were comprehensively beaten by another man in the same equipment when he chose to turn up?
The championship has treated Loeb well over the years – fed his passions, brought him riches and international fame. In return, he's going to kill the seeds of the championship before they grow. He's like a man who leaves his wife but can't resist making the occasional booty call, even though she's settling down with a new partner. And she lets him, because he's the best she's ever had.
Loeb is the greatest rally driver of all time, possibly the greatest driver in the history of motorsports. He has nothing left to prove, no records left to break. By letting his illustrious career carry on into a partial season rather than making a clean break, all he's doing is devaluing the efforts of those who've committed to competing full-time.
I like you a lot Sébastien, but you're kind of a dick.