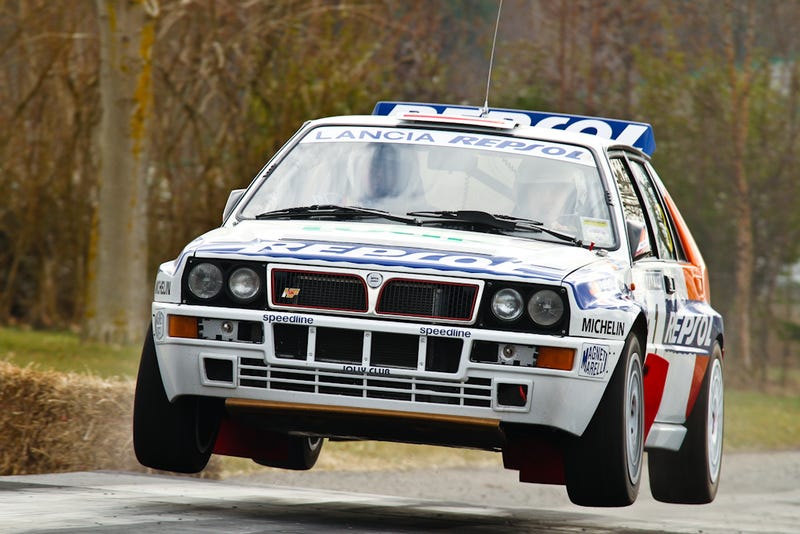 It's the day before Friday, which means your week can only get better from here!  I'm on my second cup of coffee at my desk, so why not take a break with me and put off your important work-type stuff to look at the best car porn I could find between my boss walking into my office and me popping Cold Eeze like they're Pez.
Powered by the legendary 325hp Offenhauser 270ci DOHC 4-cyl, the 1949 Belanger Special Indy Roadster sold at auction for $192,500 back in 2009.
The Lagonda V12 Le Mans.  Equipped with a SOHC 4.5L V12, this was to be the best Le Mans car Lagonda could offer, and had holes drilled through as many pieces of the chassis as possible to bring the weight down to just over 3,000lb (less than the rolling chassis of a production Lagonda V12).  Sadly, it never competed at Le Mans due to WWII.
Sold for $671,000 at Monterey in 2012, the 1924 Bentley 3/8-Liter Hawkeye Special.  Originally powered by a 140hp 6.5L inline-6, the car was rebodied and fitted with a 437hp 8.0L inline-6 in the 1970s.  The car is still raced, and since 1996 has racked up no less than 5 first place wins at tracks including Silverstone, Spa, and the Nurburgring.
A shot at the 2012 DTM Red Bull Ring race.
Last, a Alfa Romeo 33 Stradale for good measure.