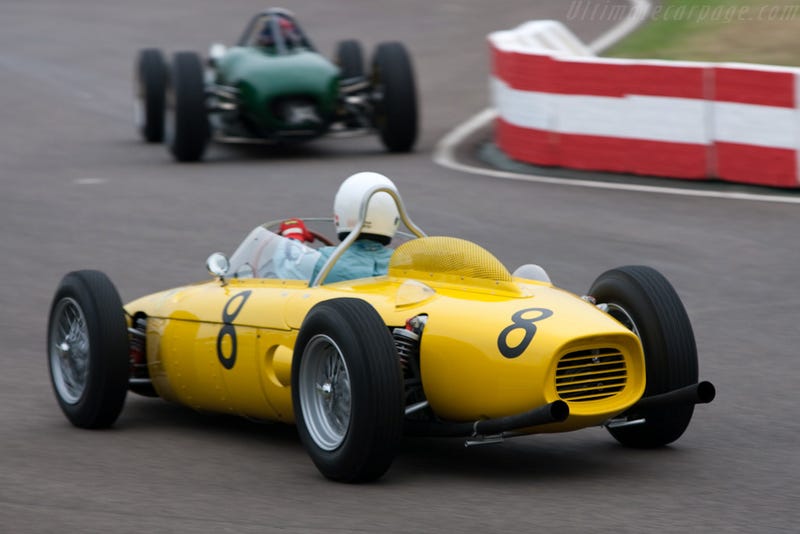 Instead of my regular coffee I had some McDonalds coffee today. It tasted like burnt ass. Have some neat car pics after the jump! Enjoy.
Can't tell if it's an R8 or R10, but it's awesome regardless.
Here's an interesting car for you - the Alfa Romeo T33/6/12. Designed to compete with the Porsche 917 and Ferrari 512, this Alfa sported a 60-degree 5-liter V12 engine and six wheels in total. Testing of the car began on April 1st after the 1970 12 Hours of Sebring Race. The six-wheeled project was cancelled abruptly after teens from a local high school snuck onto the raceway at night and stole the car from its garage. The chassis was found two weeks later in a nearby orange grove minus the engine. (sporscardigest.com)
Dat Sharknose.
Q: How is this still the best looking Toyota ever made? A: Pop-up headlamps.
AC 378 GT Zagato. With a Camaro 6.2L V8 and no electronic driving aids this might be the best thing Zagato has done in years.
Called the GTO prototype, this 250 GT SWB Sperimentale had the 250 GT chassis with the Testarossa dry-sump 3.0L V12. During a practice session for the 1961 Le Mans race at Circuit de la Sarthe, the 250 GT was found to be unstable at speed, and the odd looking rear spoiler and front winglets were added before the race (side note the car retired due to engine trouble before the race was finished).