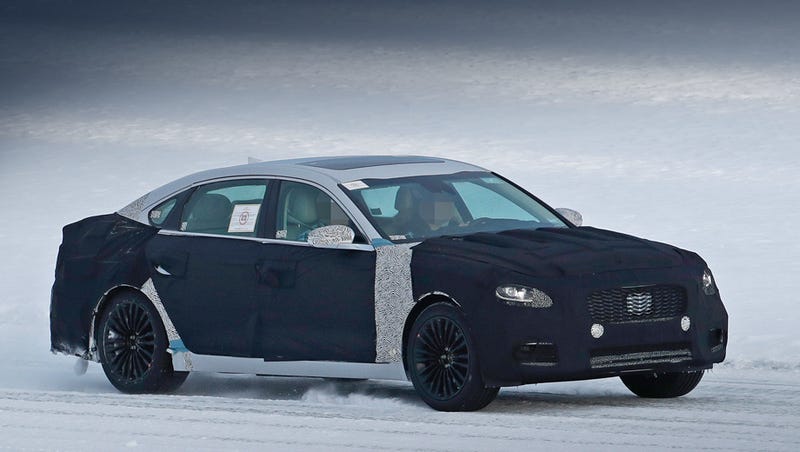 I'm expecting it to be about the same size as the current car, however it will be riding on a stretched version of the K platform that is under the Stinger and derived from the Genesis Coupe (not the H platform under the G80 and G90). That should cut the weight by 300 lbs and create a vastly more sport oriented driving manner. In fact the VIP rear passenger options will likely all disappear. It also seems it will get some Stinger design cues and, due to the platform change, should gain AWD and the 3.3T V6 without any option for the Tau V8. We should also see the 311 hp, 3.8L V6 as the starting engine but there is a chance of the K900 receiving the 255 hp, 2.0T 4-cyl as well to go against the CT6 if need be.
I should also let you all know the K9 has been out since like 2012. Like the Kia Cadenza, the US got the cars upon their refreshes. So completely new cars. All this is speculation of course and lately it seems that Hyundai-Genesis and Kia have stopped staggering their lineups and have been given freedom to compete directly with one another at every level. So this new K9/Quoris/K900 may use parts that were supposedly "exclusive to Genesis." We shall see.
G'night, Oppo. I'm done like a second year senior taking a practice quiz in a 100 level course.