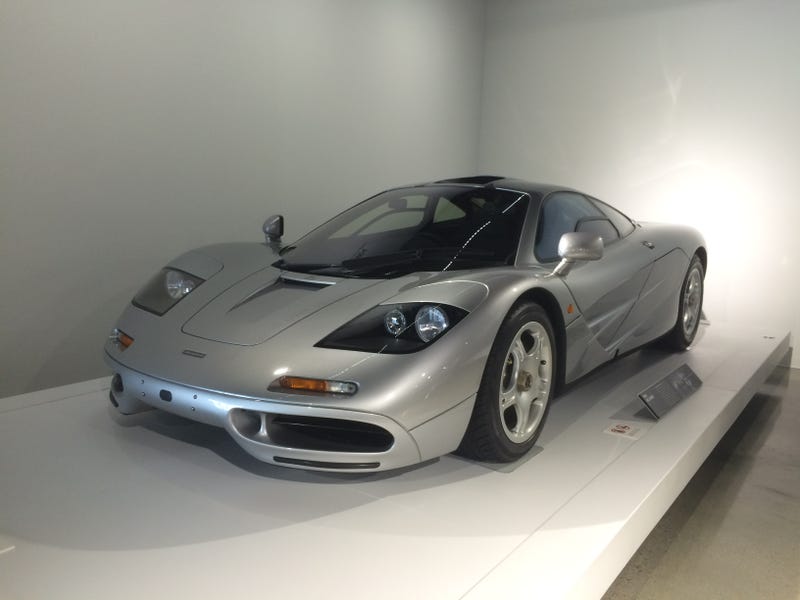 Everyone here probably has their list of holy grail cars they want to see before they die, sort of like a bucket list. On top of my list is the Mclaren F1. A car I never thought I would see unless I went to Monterey Car Week or an automotive museum like Petersen. Well today I did the latter by attending the Japanese Cruise-in and then paying to enter the museum.
Going to the Petersen has been on my list for a long time now, especially since I live in LA, so I took advantage of the chance to see some really cool Japanese cars and amazingly beautiful vehicles that put a smile on my face.
The top 3 car I wish to see before I die are the Mclaren F1, Toyota 2000GT and Lamborghini Miura. These three cars are to me the pinnacle of automotive beauty and performance. I could literally stare at these cars for hours maybe even days and still be amazed.
Living in LA has given me the opportunity to see all kinds of cars simply by going to a car show or driving down the right street at the right time. I've seen everything from a Mclaren P1 GTR to nicely tuned FR-Ses. I see nice cars while I'm driving around running errands, going to class and pretty much everywhere else. I know it can be easy to be jaded by all of this but somehow I'm not, at least not yet...
So even though seeing cars at a museum is different than turning your head when you see one on the road, just the experience of see it in real life not just in pictures is mind-blowing. Today I saw two of the three cars on my list and I can't stop smiling when I think about that F1. But that's it, being a car enthusiast to me is not just about driving the coolest car made today but to appreciate the cars that got us here. I live for cars, they are one of the few things on earth that make me happy unconditionally.
Enjoy the photos from the museum taken with my phone. (yes, no fancy cameras here)