So a couple weeks ago I attended a Selena Gomez concert here in Canada, as a man of manly things like cars and woodworking I thought I should give my thoughts to men who may also be brought to these types of things.
Now lets preface this with a couple things, I did attend with my fiancée, the tickets were released a couple days before to give aid to the victims of the fires in Fort McMurray. For 20 bucks on a Tuesday evening I couldn't say no.
The Local
The concert was in Calgary, AB which is about 2 hours from my home in Lethbridge. So we leave at 5pm sharp to make it to the 'Dome by 7ish. We are pretty seasoned concert goers so we get food, excellent parking and couple heroin beers and head to our seats.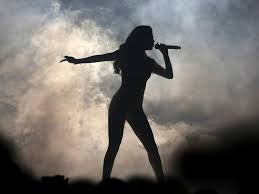 The People
It was probably a solid 85/15 mix of women to men. Not surprising since its a pretty girly pop star as the headliner. The women were either mom's with there daughters or 20 something's on a girls night. The men were either dads who brought there daughters or gay couples. A straight man with no kids like myself was huge minority, like a Mustang without a shoulder dented hood. Made for super short beer lines and literally no line in the wash room. Like it was super weird, I went pee and washed my hands and didn't see another guy in the can in a building that holds 18,000 people. Tres Bizarre!
The Opening Act
There were two opening bands and for the life of me I can't remember the name of the first band. The second band was DNCE of "Cake by the Ocean" fame. They were pretty entertaining group of weird on purpose people. The whichever Jonas brother who was the singer did a pretty good couple covers of TLC's "No Scrubs" and Drake's "Just Hold On We're Going Home". As far as opening acts go they were not bad, drunk party music really but good all the same.
The Main Event
On to my Latina Princess, good gosh she is purdy, you don't realize how good looking some people are until you see them in person with a bunch of normies. She kind of played her hits up front and got all emotional in the middle. Seems like a girl with some real issues or is a better actress than any of that Disney/Spring Break junk let on. There were a lot of interludes with visuals and so on and one even showed her bum bum, good gosh almighty, I think Jimmy Carr best described what he would do to get with a certain lady in his latest Netflix special and I'll leave that up to you to find. She is overall pretty talented lady with the hits to keep it lively.
Conclusion
Really for 20 dollars or 10 Double Doubles it was a pretty fun night, had to drive home after the concert which was tough but easier than staying the night and driving home for work. Great place for a single fella' to meet girls if you are so inclined and the show was overall pretty great. Even if you aren't a huge fan of the music these big budget tours have a lot of sound lights and action to keep you entertained if the moms cursing out there face-painted daughters don't. And saw $kaybait on the way in.
Lumpy44 is a freelance and very amateur rally writer/concert goer based in the Great White North. Feel free to ask any questions in the comments below or deep Google search until you find the actual person.