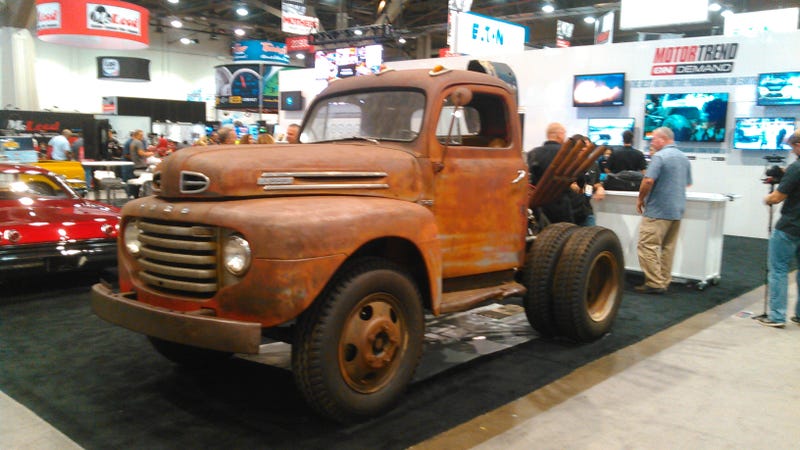 Yep, they brought that rusted hunk of junk to SEMA, and it's leaking on the SEMA floor. Because Roadkill.
So SEMA is pretty much bowing to the side for Professional Bull Riding. And I'm posting this on the strip outside Planet Hollywood cause reception is junk in my hotel room. And some asshat threw a beer bottle onto the ground right in front of me. Maybe I should get a Shemale Escort to complete the experience.
Hopeful SEMA 2017 is a go next year.