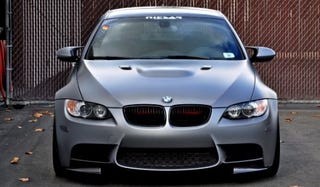 How do I tell my friend that buying and supercharging an M3 isn't a great idea? Going from 240 crank horsepower (stripped s2000) to 625 wheel horsepower is a pretty big step up, and this person has a HEAVY lead foot. Oh yeah, we happen to live in VA.
To make matters worse, my friend happens to be a lady, and she's gotten upset in the past when people questioned her driving skill. I'm not saying she's a bad driver, I'm just worried she'll end up with a suspended license.
Edit: it's not like she'll end up dead, she goes to VIR or Summit Point twice a month March-October so she knows how to drive.