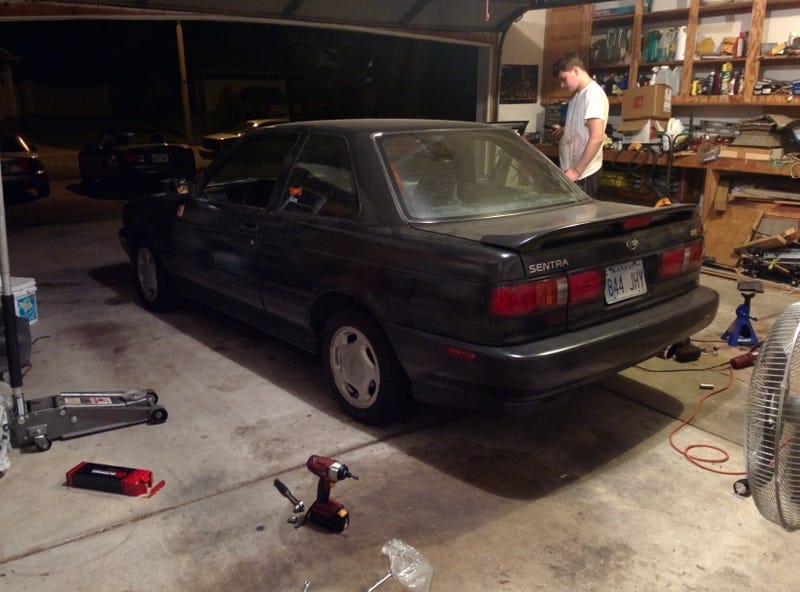 Finally got around to tossing on the new struts I had sitting around. Also put on rear sway bar endlinks. So now the car has all new suspension all around. Springs, shocks, top hats, bearings, rear endlinks. Rides pretty alright. Handles kinda sloppily, though. I might be unfairly influenced by the Miata.
Not bad.
All shiny and new on a rusty shitbox.
Damn good sounding car, too.