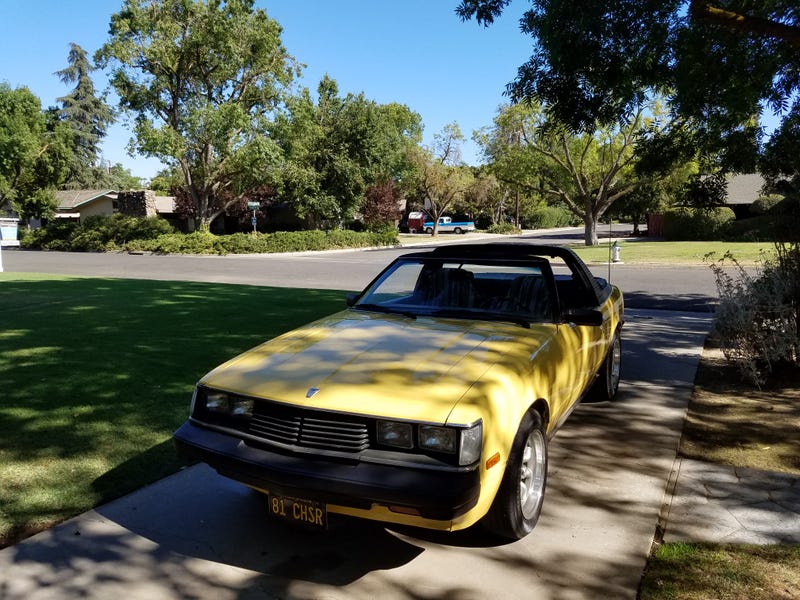 Drove the Sunchaser to 5000 feet to take my son to music camp at Sequoia Lake. It was 100 degrees, but the old Celica did not overheat (it got very close). Hot sweaty drive with many smiles per gallon.
The motorcycle dealer had this for sale in the showroom. No price on it.
They also had a gorgeous Moto Guzzi that I wanted to take home. That was a good start. But things got worse before they got better.
I encountered a big grass fire by the side if the highway. We had to turn around when it jumped the road.
It's beautiful, but scary how many trees are dead from the drought.
This is Sequoia Lake where the camp is.
Home safe and sound, and time for my reward.