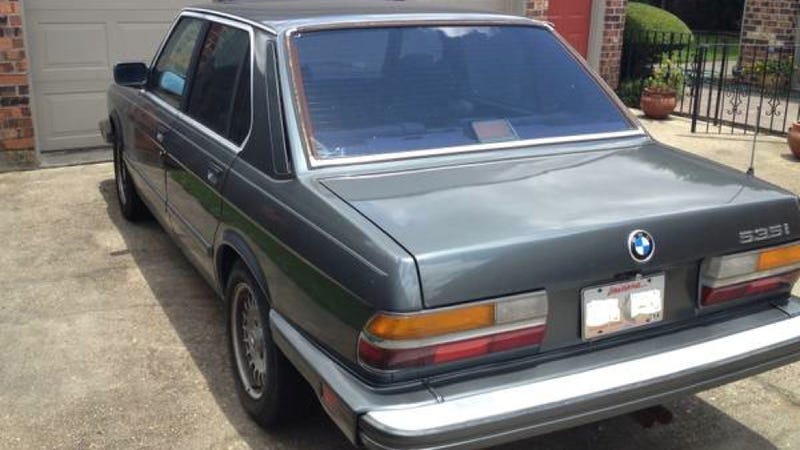 I've been on a big E28 kick lately since that M5 video from earlier this week. Ain't she a beauty?
The Craigslist ad doesn't say if it's an auto or a manual, but if it has a stick it's a winner for sure. There's no A/C, but that's not really a dealbreaker here in DC. I could try to get it working before it gets really hot up here.
Alas, I have a wedding to pay for, and the budget for that doesn't include "project car." Someone else should snatch it up.
What do you guys think? NP or CP?