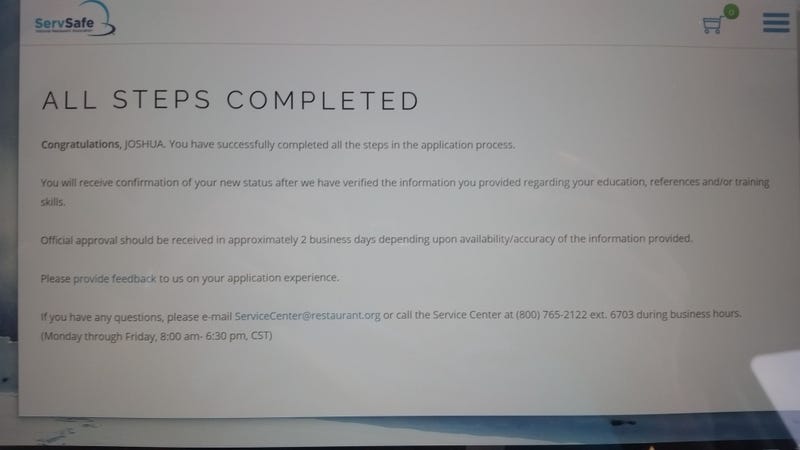 One more thing off the checklist towards becoming an official Corporate Trainer. I still need to handle ServSafe certifications and do off-site and in-store training/brand presentations utilizing the 2hr, 4hr, 6hr, and 8hr decks. This is a pretty long process compared to any position I've ever had.
Problem is that I now have four titles and way too many heads for these hands to keep up with. Everyone else I know went into engineering and medicine. I just want my business cards to say "Chief" or anything from that suite.
40 years to retirement...39 to death.