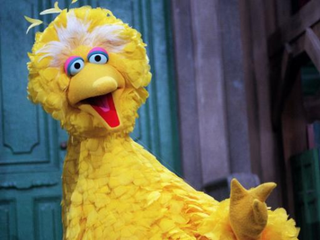 This is not the bird you were looking for........
But this one is.....
One of the most iconic cars from the 80s being absolutely thrashed so hard your head will spin

The car above is the 1987 RUF prototype of the CTR Yellow Bird #001
Now if you don't know what the "Yellow Bird" is click here. If you're too lazy to read let me spell it out for you..... a sub 2600lb RUF tuned 80s Porsche with 469hp and 408ft-lbs.....This was 1987 which makes it even more absurd and also acts as a testament to the fact that the 1980's were in some instances a glorious period in time.
Also, the casually dressed talent behind the wheel is Stefan Roser aka "Sideways Stefan". He is the test driver for RUF and is probably ungodly fast when he's not doing silly things in a tuned 911. Videos of Roser driving various RUF cars in jeans can be found online including one where he uses a RT12 to make a fat man very uncomfortable.
One please!