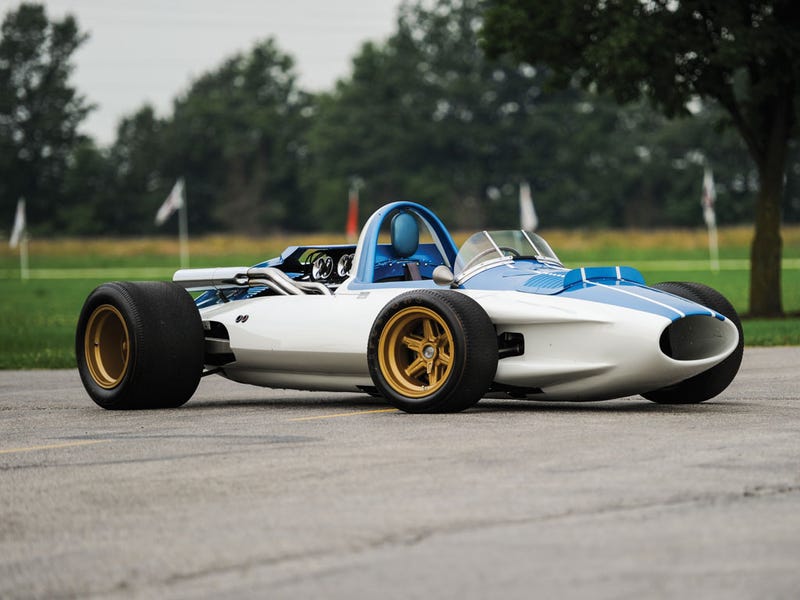 Test mules aren't supposed to be sexy. More often than not test mules are a smorgasbord of mismatched panels and parts carrying a particular engine, transmission, or suspension or brake package that will end up in something looking complete different.
While my favorite test mule of all time might fit the latter part of that description (the mid-engine, open-wheel, single-seater Corvette still eludes us), it certainly doesn't fit the first part.
The Chevrolet Engineering Research Vehicle (later called CERV I, after there was a CERV II, III and IV) was never really meant to be a concept for a production vehicle or a race car, though it would have looked right at home at the 1960 United States Grand Prix at Riverside — in fact Zora Arkus Duntov himself drove some demo laps in the CERV I at said race.
The CERV I had the looks of a sleek Formula One or Indy car but while the Pete Brock/Larry Shinoda/Bill Mitchell-designed Stingray concept was a precursor to the C2's stunning looks, the (also Larry Shinoda-designed) CERV was all about what was under the body of the greatest Corvette generation.
The CERV I tested the independent suspension that later appeared in the 1963 Corvette Stingray, including the transverse leaf-spring rear suspension design that has been in every Corvette since, and Duntov had higher aspirations for the 206-mph car (in its final form) had it not been for the AMA's ban on manufacturer-backed racing.
If you want the only mid-engine, open-wheel, single-seater Corvette-ish (the 377 cu. in. V8 its fitted with has as much to do with any production Corvette engine as the current Chevrolet IndyCar engines have with any production Chevrolet V6) ever made, you can bid on it at the RM Sotheby's auction at Monterey between Aug. 13-15. Take a big check.

I've seen some interesting test mules posted here from time to time, notably the Enzo test mule that had a V12 shoved into a 348/355/430 frankencar. What are some of your favorite (hideous or sexy) test mules?