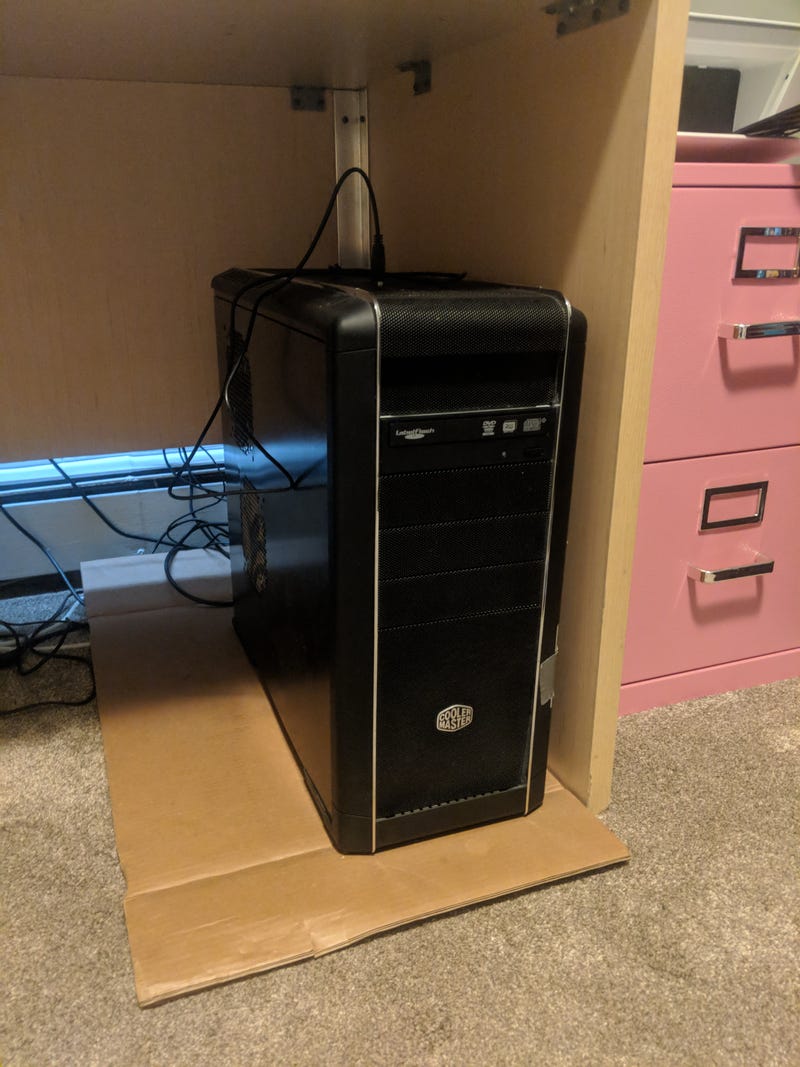 Looks like it's finally time to put Elizabeth v2.4 to rest as I can't get it to work and honestly I don't care to anymore. This time, the login screen won't load visually: my monitor detects no input, it goes to sleep, then I can hear the Windows startup chime. System restore isn't fixing it, and honestly, at this point I don't care enough to reinstall Windows.
I've had this computer running in one form or another since 2009. Installed mostly new internals in April 2011 after Elizabeth v1.2 suffered a motherboard failure. Since the rebuild, I've added more RAM (4 gigs to 12 gigs), upgraded the graphics card (going from a BFG GTX260 or something to an EVGA GTX760), added a 3 TB hard drive, and installed a new cooler last summer after the original one sheered off while shipping from Toronto to Saskatoon.
Now, due to the constant issues with video card drivers, and now this final problem, I'm giving up, saying that it had a good run, and saying that it's time to retire it. I'm going to be away from home for six months, so there isn't much of a rush to replace it. Hopefully GPU and RAM prices come back down in the fall when I have the time to build a new machine.
So long, Elizabeth.