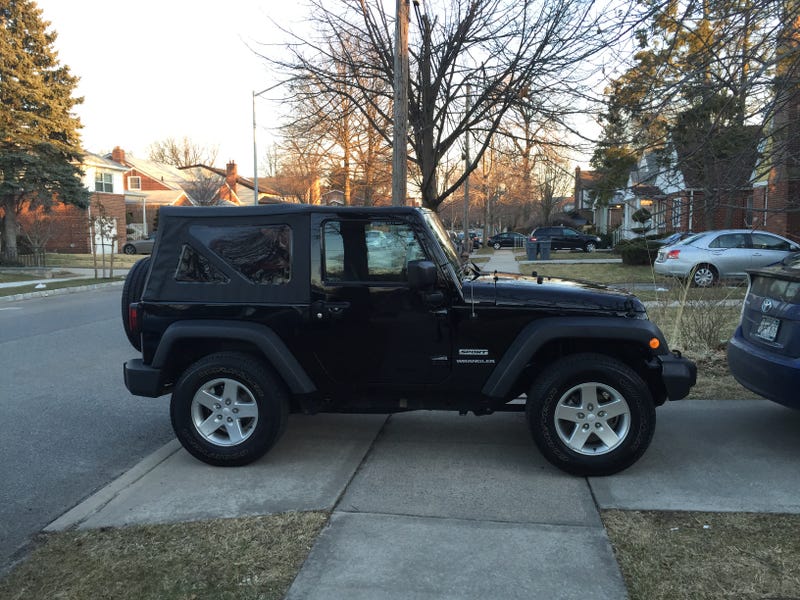 2012 Wrangler Sport.
Things I already want to buy:
Grab handes
Rubber floor mats & cargo mat
Wheel locks (for the spare)
Window roll-up storage
Trailer hitch (surprisingly cheap)
Spare mirrors for when the doors come off
New speakers (Infinity system isn't terrible, but soundbar speakers could be better)
SO MUCH MORE......
Needs a good detailing (compound, clay, polish, etc), but that I can do myself. I've got a DA polisher from Harbor Freight and all the AMMONYC videos I can handle.