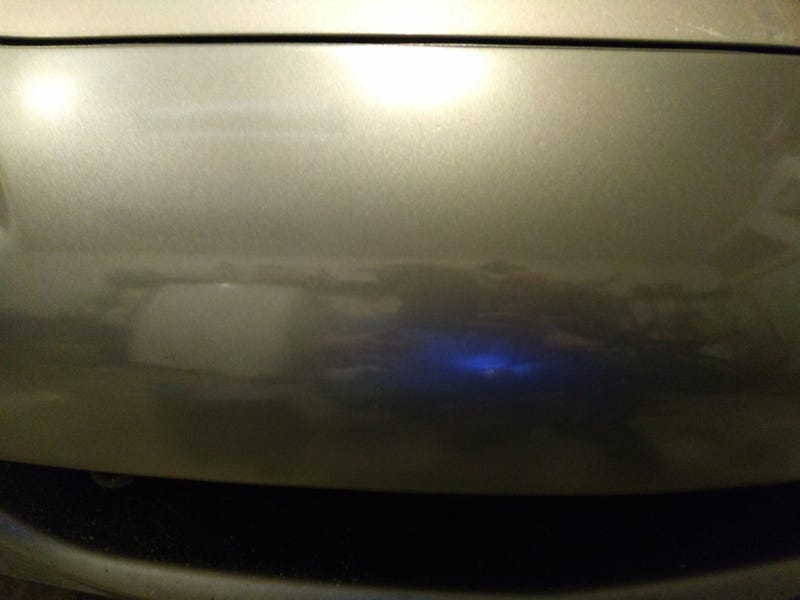 Wet sanded with 1000 grit, then 1500, 2500, and 3000 followed by polishing with Meguiar's M105. It was a half-assed job to see how well it would turn out so I didn't bother with the edges much and definitely should have done more with the 1000 grit but... damn. It almost looks like something. Unfortunately the color match is waaay off and using spot putty to fill in the holes from my mazda badge was a mistake so Monday I'll have to go see if I can get another can of paint and have them make it a couple shades lighter this time.

Here's near the edge where I didn't sand much. This is more or less what it looked like before sanding.
After sanding.
the camera exaggerates the mismatch but... yeah. Not great.