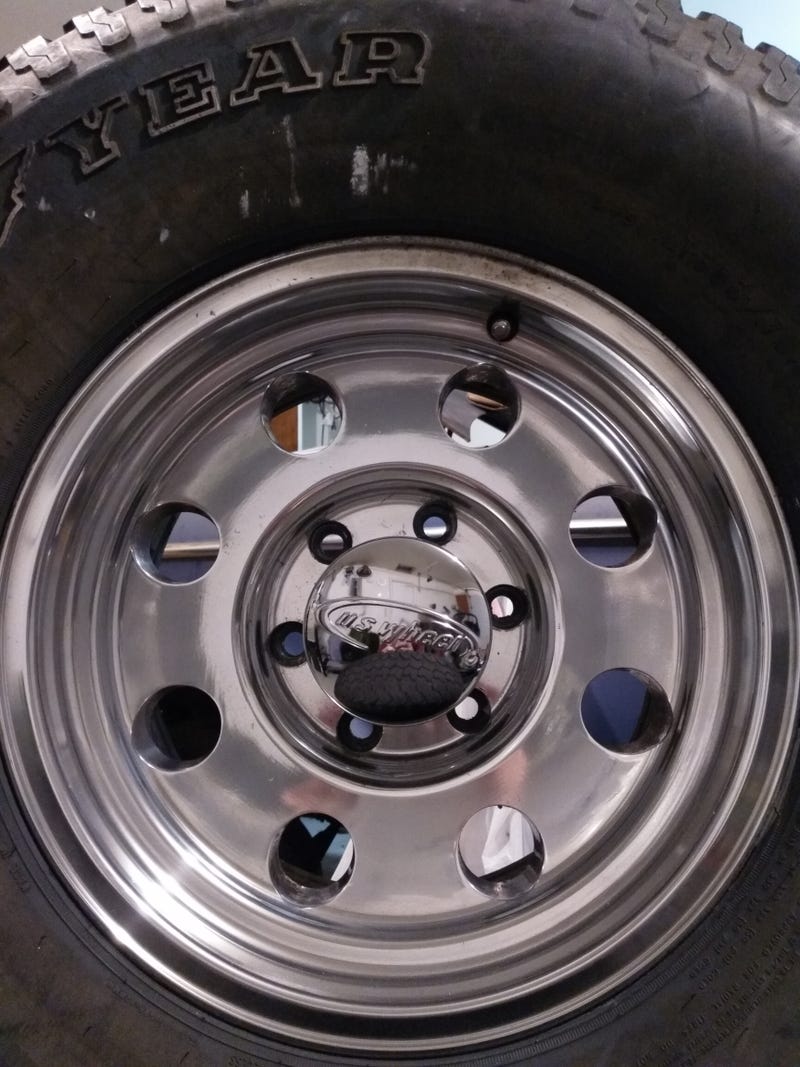 I picked these up off of the list of Craig for $150 because I hate the base model GMT800 wheels on my Suburban, and these are one of the only styles of wheels that look good on a GMT400.
They were on a kid's mud truck, and were badly neglected. The above pic is after much elbow grease. Below is how they looked when I bought them.
And a little side by side:
Total investment:
Wheels: $150
Center caps: $20
Lug nuts: $28
Bottle of White Diamond polish: $15
=$213.
Hopefully it won't cost much to get the tires swapped around...
The only question is: white letters in or out?