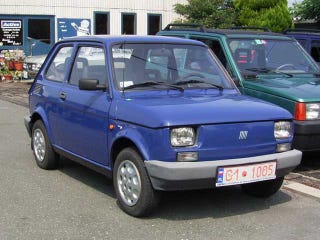 I definitely have my work cut out for me, but luckily they all seem like relatively small jobs. Just finished a semi-thorough inspection of the car and compiled a to-do list.
Here goes:
replace scratched up windshield
replace brakes
replace fuel lines
change fuel line brackets
replace leaking valve cover gasket
replace oil pan gasket
change engine oil
change gearbox and differential oil
clean out oil filter
replace headlight mounts and screws with correct ones
install new headlight seals
replace wiper blades
lower fuel tank and inspect for rust/leaks
replace door locks
replace rubber supports for bonnet and rear lid
replace the alternator/oil filter drive belt
take off and wash all upholstery, reinstall using new clips
readjust rear lid hinges (the lid catches on the bodywork when closing)
replace driver's seatbelt
install a 12V outlet
install a radio and speaker
restore window frames
(possibly) replace the fuel sensor and/or gauge cluster (fuel gauge indicates full as halfway full)
inspect steering box
readjust door hinges
replace FIAT badges with new ones
If all of those go well and I decide to keep the car for longer I'll also probably sort out the paintwork as currently it's scratched up quite badly and has a few dings. I'll also consider replacing bumpers with nicer ones.
So far I've only drained the old washer fluid and topped it up with a winterised one, changed all the iffy bulbs, readjusted the handbrake cable, changed the gas pedal spring and topped it up with oil.
Anything else you guys think I should do to it either to make it cooler, nicer or just better in general? Aside from putting a head bobbing dog on the rear shelf. That's a must. :P