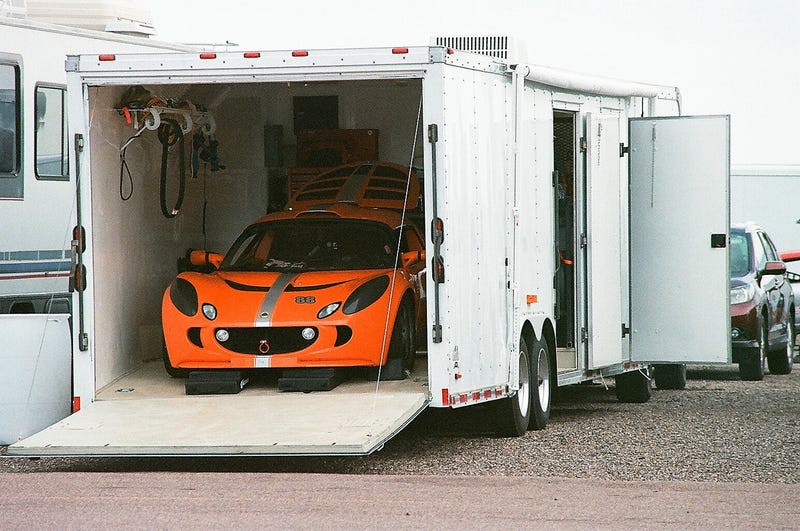 Drove out to High Plains Raceway, about an hour east of Denver last weekend to catch a bit of the SCCA Majors taking place there. Despite owning DSLRs for the past six years, the longest lens I own is a 70-210mm telephoto known as "the beercan". It belongs to the Minolta Maxxum 7000 my grandfather bought in the 80s, which was the first camera ever to feature autofocus and motorized film advance. Perfect for shooting racecars!

Remember the abundance of Mazdas and rotaries that I mentioned earlier? These Formula Mazda cars were part of that. 180 horsepower out of a 13B rotary engine pushing around a car weighing 1350 pounds with driver. They sounded fantastic on track and I want one so badly.
I finished off my 24-frame roll of film pretty quickly and stupid me forgot to pick up spares ahead of time. But I had a great time out at High Plains Raceway, the track was awesome. I'll definitely be back!
Twitter & Instagram: @MarquetteLa
Wheelwell Garage