I'm not saying I have, or will have money to spend on the Ranger. I would like to do some nice mods to it though. In all likelihood I won't do anything to it for a year or so. It's also I car I plan on just keeping until I have a real job, like a career and can afford something better.
Some ideas: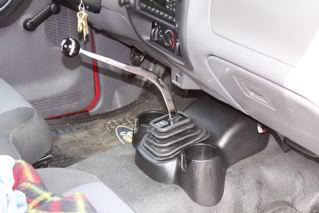 I really want the Hurst Shifter kit.
It's supposed to be a great improvement over stock. Right now it feels like an oar in cereal. Not really good at all. It is a lot of money for what it is, but it would make every drive more enjoyable.
Nice shocks are also on my list.
I have a 2wd Ranger Edge so it's not like I'm off roading ever. But nice shocks would be nice. The streets around me are horrible, pot holes everywhere. I also would like to minimize body roll. Also my current shocks have 162,000 miles on them, so they could be replaced. I could also just get some KYBs and be fine.
If I can find one for cheap I'd also like a camper cover.
What do ya'll think? I think with a shifter and high end shocks the Ranger might actually be a little fun to drive. Getting ok shocks will probably be all I do though, just for longevity. Maybe I'll get a shifter rebuild kit to return it to factory spec. Also my ball joints are pitiful looking.