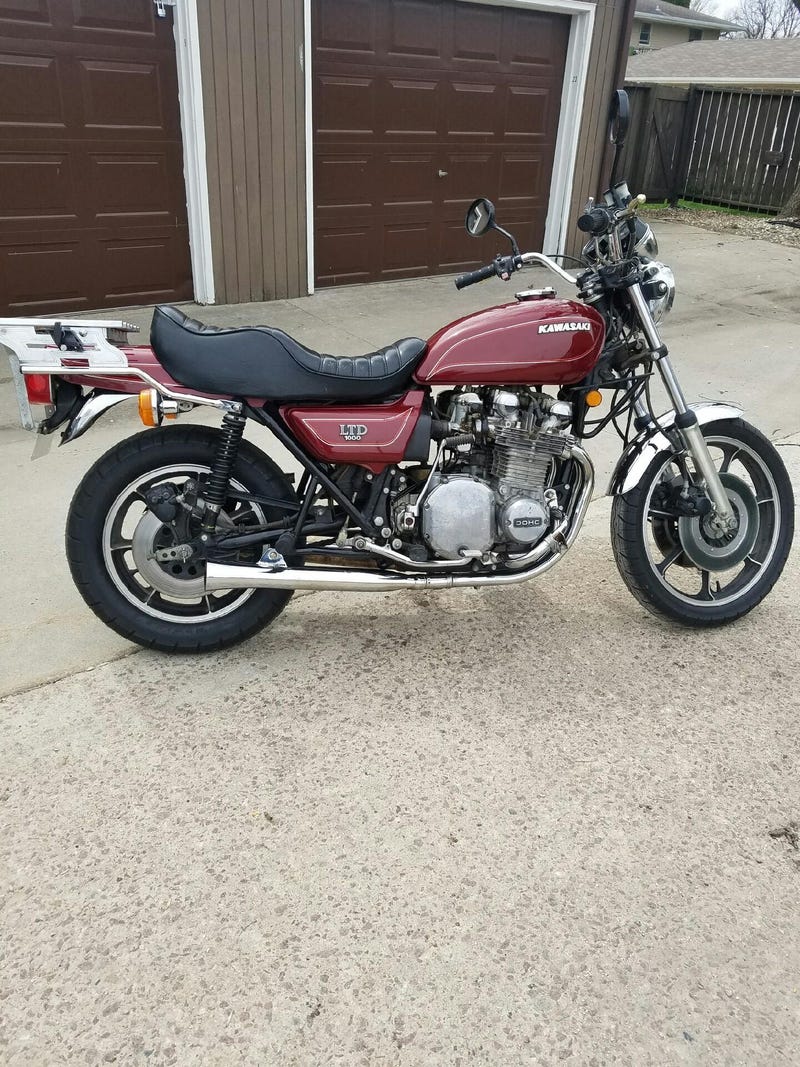 I've written about this bike before (a couple times). Well, my dad formally offered it to me last night. He's got a VTX and a couple of Suzuki's picked out that he's interested in. This has to go first.
He told me to throw out a number. I said I could do $1800, but no more. He thought that was fair.
I looked around this morning and found a few (but not many) KZ1000 LTD's for sale. One was restored and listed for $4600, one in much worse shape than this one for $2500, and a couple between $3-4 thousand. So I'm thinking I could potentially double my money in a few years when I let it go.
Pros:
Nostagla/sentimental value
This was the first bike I ever saw. First bike I ever rode on the back of, first bike I rode after my MSF class. I have vivid memories of sitting on it at 5 years old, barely able to reach the bars, and making motorcycle noises.
Condition
It's the nicest original KZ1000 of this vintage I've ever seen. 13,000 miles and all original equipment.
Maintenance
My dad has had it since 1982 and is meticulous about maintenance. I know it's sound mechanically.
Flipability
Living in the Twin Cites means I should be able to take this thing around to some local bike nights and other events and get some eyes on it. Possibly somebody willing to shell out some money to own it. My goal would be to have it 2-3 years and then sell.
Cons:
Money
I have the cash to go pick it up, but I could use that cash to pay down some debt, or keep saving. I already have a motorcycle. I certainly don't need two, especially one that's 40 years old.
So what say you Oppo? Make the deal or let it go?