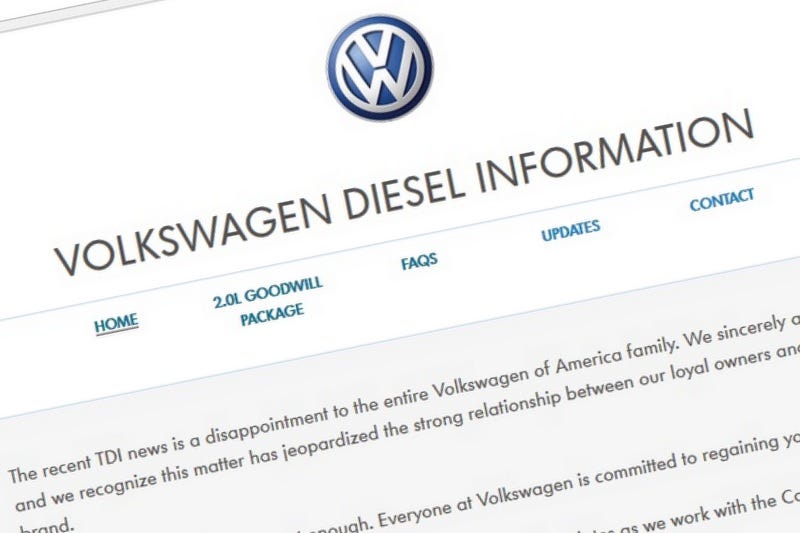 So, VW cheated on some tests and now there are almost half a million cars out there in violation of Federal standards. Before they fix the cars, VW is offering their customers some free stuff. Should you take it?
Yes. They are going to give you (if you owned or leased a car on November 8, 2015) two $500 prepaid Visa cards - one good anywhere and one good at the VW dealer - and 3 years of 24-hour roadside assistance. This is with no strings attached. In other words, you can take the stuff and still sue them if you are so inclined. You are an American, aren't you? (It is unclear what, if anything VW will do for the 10.5 million cheating diesels in other parts of the world, BTW.)
There are some things you need to do - if you do nothing, you will not get these cards. So, in this week's podcast I answer any and all questions you might have about this VW "goodwill" package. What to do, where to go and so on.

The audio:

And the video:
Follow me on Twitter: @stevelehto
Hear my podcast on iTunes: Lehto's Law
Steve Lehto has been practicing law for 24 years, almost exclusively in consumer protection and Michigan lemon law. He wrote The Lemon Law Bible and Chrysler's Turbine Car: The Rise and Fall of Detroit's Coolest Creation.
This website may supply general information about the law but it is for informational purposes only. This does not create an attorney-client relationship and is not meant to constitute legal advice, so the good news is we're not billing you by the hour for reading this. The bad news is that you shouldn't act upon any of the information without consulting a qualified professional attorney who will, probably, bill you by the hour.