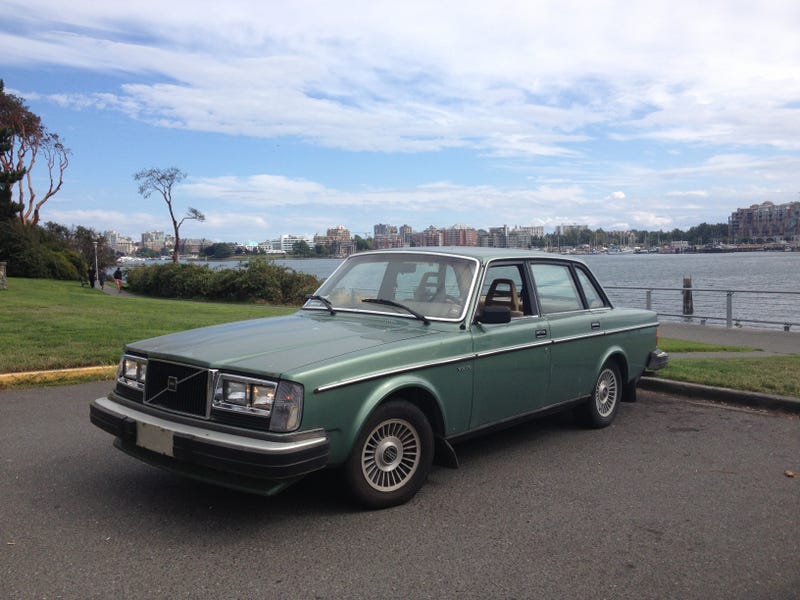 Hey Everyone.
So I have a bit of an obsession with old beater Volvos, and last winter I had the rustiest old 240 turbo sedan with a great stereo and leather seats. That car was beat but it was a total champion. I've owned old Volvos before, so that was no surprise, but it was also the first time I've had a true winter beater - I took out exactly six months insurance on it and sold it for a very modest profit six months later. I paid $40 for an oil change, and no other maintenance.
Recently, I had a tip off about a 'free' car. I went from Vancouver to Victoria, BC on the ferry with a booster pack and really no idea of what I was getting myself into. As you can see, everything went better than expected. It's one owner, zero rust, but has a dent in the trunk that's now bowed it, and clearcoat peel in a bunch of places... I'll have my painter tell me what he thinks.
Anyway, that's my vote for winter beaters. This one is actually pretty nice, I may consider putting collector status on it after the winter if I can 'refurbish' it enough.
What is everyone else driving this winter? Our winters are pretty mild, anyone buying a truck? Has anyone started looking for a beater yet?