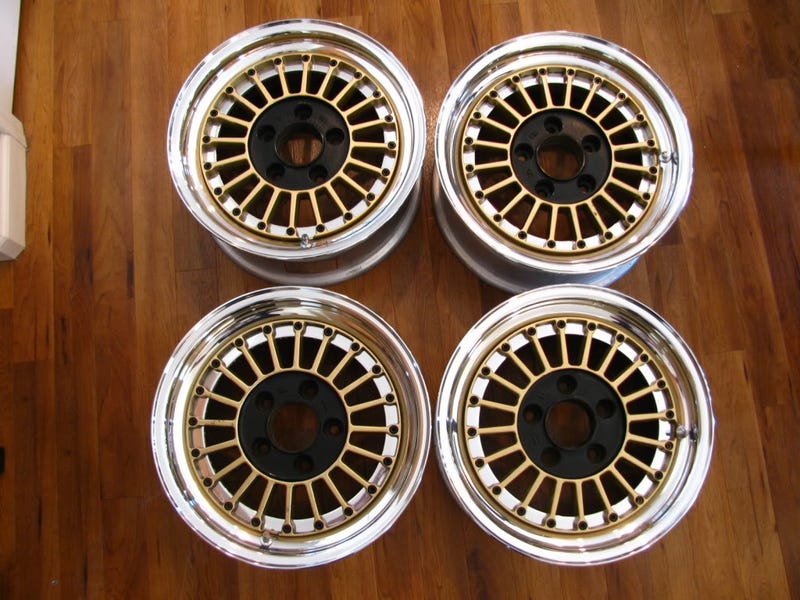 As fortune would have it I may soon be getting into a certain circa-1989 German automobile that demands wheels with 4 lugs spaced 100mm apart. It seems this opens the doors for some tasty vintage and not-so-vintage wheels.
Ones I'm drooling over at the moment are these Enkei 94's. I know the ones pictured are 5xsomething, but they were made in 4x100.
What are your favorites? What are you running?