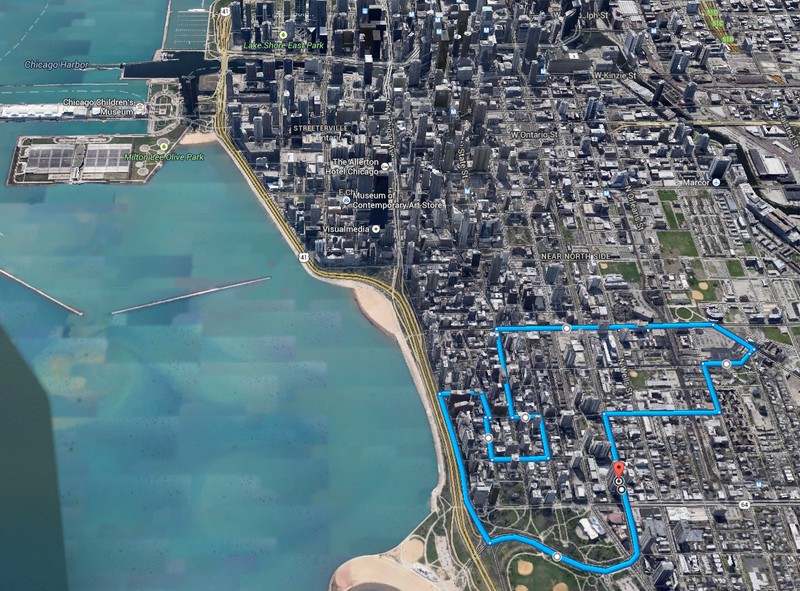 Now that you've chosen where you want the next Formula 1 US Gran Prix to be held, show us what you have in mind for the layout of the circuit, but be cautious as there are a few things we must consider when planning a street circuit...
1. Disruption of Traffic

2. Seating/Grandstands

3. Length (around 5 km)
Here is my layout for a Chicago Gran Prix.
While I do cause some massive traffic disruption on the north side, I do limit the Gran Prix's gridlock by avoiding Lake Shore Drive; that bit next to it is just the frontage road.
The pit straight would be where the red marker is, down N LaSalle, and the circuit would run in an anti-clockwise direction.
The two parks will provide ample space for grandstands.
Rt 64 will re-open after each session to let traffic get on and off of Lake Shore.
And here you can see just how close it is to the central business district, just a stone's throw away from the Chicago river.
Show us your layouts in the comments below and the reasons why you think it should be the next US Gran Prix.