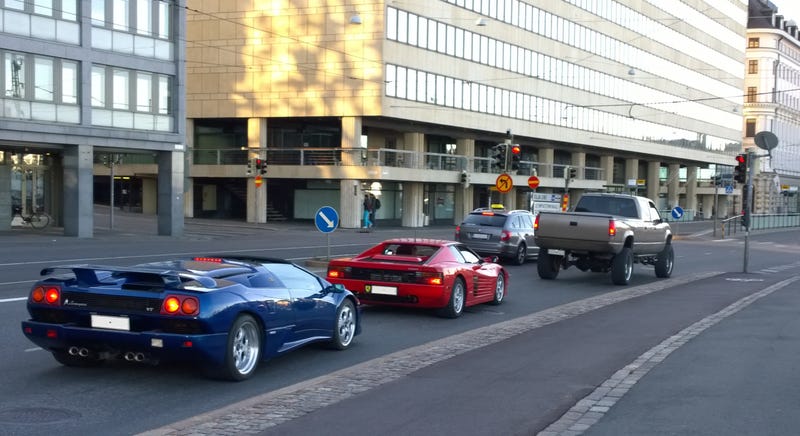 The first week of June is over and so is the 1st Friday of the month cruise. I did not expect seeing my first Testarossa and Diablo in the wild. Some pictures below.
There is a Brazilian VW Karmann Ghia TC in this photo if you look closely.
Ferrari, Porsche and 70's Camaro.
Many 60's Mustang were seen, only two of them fastbacks.
'34 Ford getting its tank full of that sweet $6,9 per gallon dino juice.
Something for cletus. Not sure if real John Player Special.