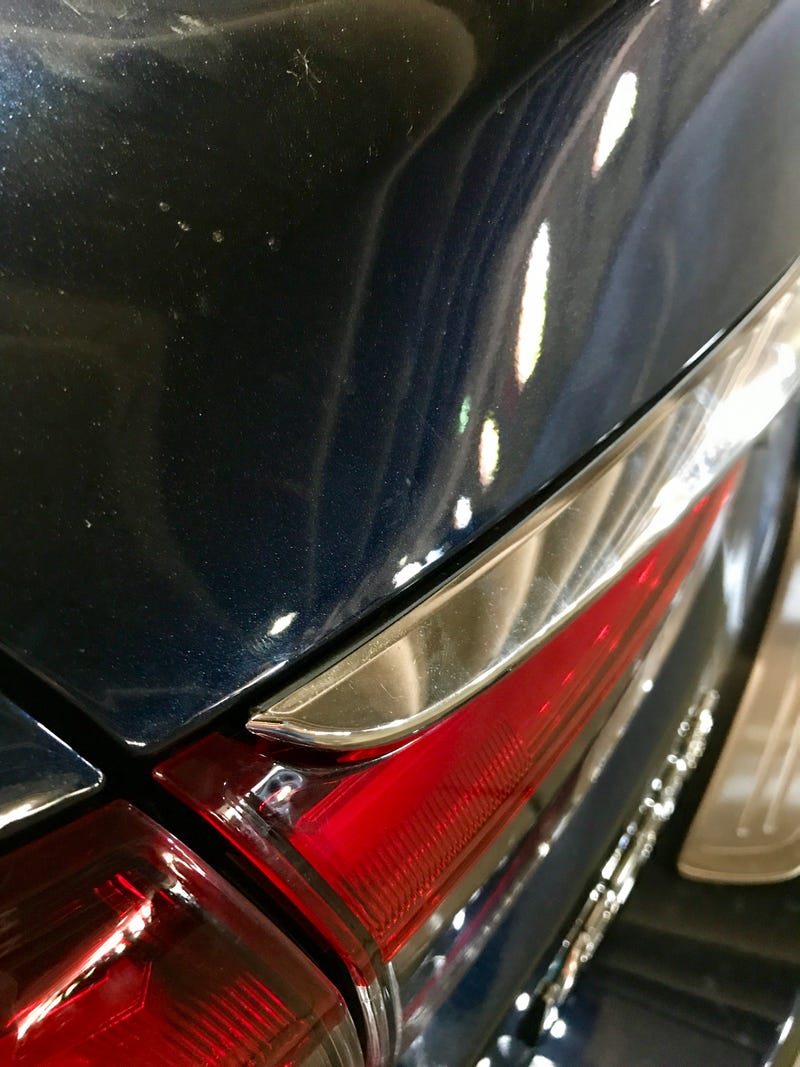 This trim is literally about to fall off the car. It's barely hanging on. I don't know what or who broke it.
The dealer was originally only ordering the right side since it was loose, but I called the advisor back and he's ordering this side too, or so he said. Either way, I have to check the car each time I get somewhere to see if this has blown off yet.
http://oppositelock.kinja.com/my-car-is-the-epitome-of-one-off-problems-paging-curre-1795609638
Annoying. On the plus side, I guess, I did figure out that I'm not the only one with this problem. About 10 or so other owners in the Mazda6 group I'm in on Facebook have had or are having this issue as well.

Apparently, the trim is only held on by one clip and that clip holds it tight (in theory). Over time, the clip breaks or works itself loose. If this was an older car, I'd slap some 3M tape behind it and call it a day. But, I want it fixed right since the damn thing is a 2016 that I still owe 14k on.