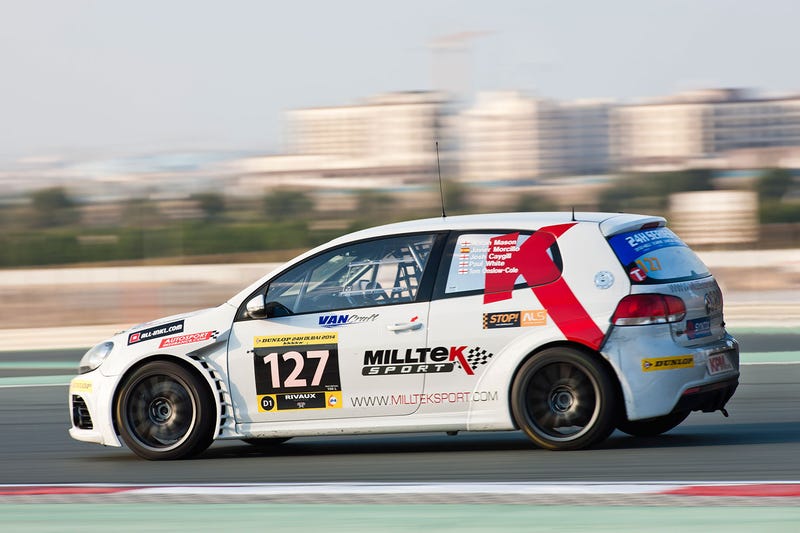 I signed up for the Motorsports Club of Ottawa's tracking day at Calabogie Motorsports Park. My lowly Golf will join other drivers for a "run-what-you-brung" session in the afternoon. Should be exciting, even if I'm with an instructor and basically learning the track and racing line. If it's as kick ass as I think it'll be, I'll probably get hooked into doing a full day next spring.
I don't think the sessions are extremely high tempo, so I feel OK taking my car stock. They require a self tech check. Is there anything I should absolutely do before going, besides preparing for the potential to replace brake pads and tires prematurely?
Have a racing Golf for your evening!