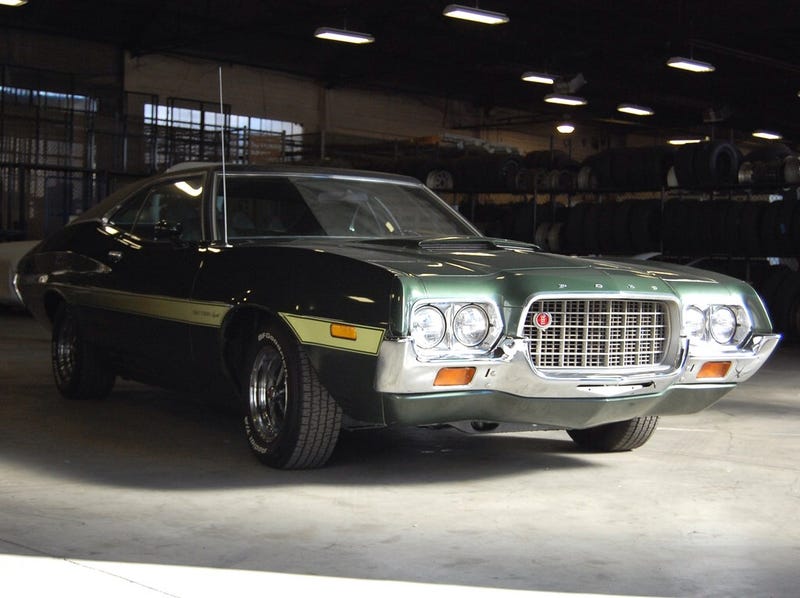 She drove the exact same spec as Clint Eastwood's Gran Torino, except no AC, no stripe and a 3-sp column auto. It had GREEN VELOUR. Keep in mind, my Mema was only 5'2 (she's now 4'11). My dad said it was like the "Where's the beef" lady driving her giant truck. She loved the ever living hell out of the gigantic Torino. She refused to sell it until parts got scarce (this was in the 80's).
When I was younger, she told me stories about how it rumbled and took off for such a heavy car. Not to mention it could fit 3 children AND luggage (my dad crammed 6 people in when he went to the beach with his friends).
Before she told me stories about her Torino, I was only into imports. Buy she inspired my love of muscle cars. Thank you Mema, I love you and happy Mother's Day!
PS, if anyone can find a 71-72 Torino for under 20grand, PLEASE POST THE LINK!!!!