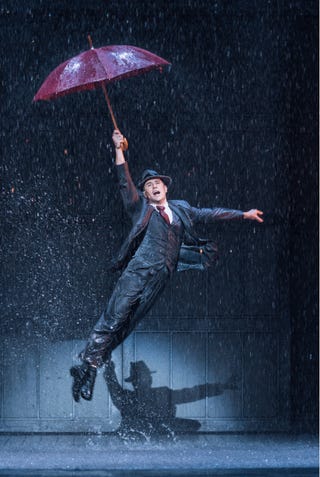 It's been a rainy January, more so than usual for those living in the South Sound.
https://www.theolympian.com/news/weather-news/article239606843.html.

With it raining today, that makes it 31/31 days with measurable precipitation. Still, living in a temperate rain forest isn't all doom and gloom.

For the second week now, I've had my garage door open with my new garage stereo playing softly against the gentle patter of rain.
https://www.parts-express.com/6-1-2-2-way-bookshelf-speaker-pair-and-hi-fi-mini-amplifier-bundle—300-6534

The sound is way better than it should be for 50 bucks. Still, a bit lacking in bass, so I ordered an 8" sub to compliment it.
https://www.parts-express.com/dayton-audio-sub-800-8-80-watt-powered-subwoofer—300-627

As it was said, let there be light.
Led lighting is amazingly strong per watt and the color can be the same as sunlight. Poor-sh had purchased some led three winged bulb replacement lights which transformed his lighting. I purchased one to give it a go.
https://www.amazon.com/dp/B08146687F/ref=cm_sw_r_sms_apa_i_FginEb0QFN1XZ 
Holy crap is that thing bright. It completely changed the garage feel and lighting. I only purchased one and writing this up reminded me to purchase another, which I just did.

Playing in the garage after the little ones go to sleep is now more enjoyable and even therapeutic with proper lighting and music.