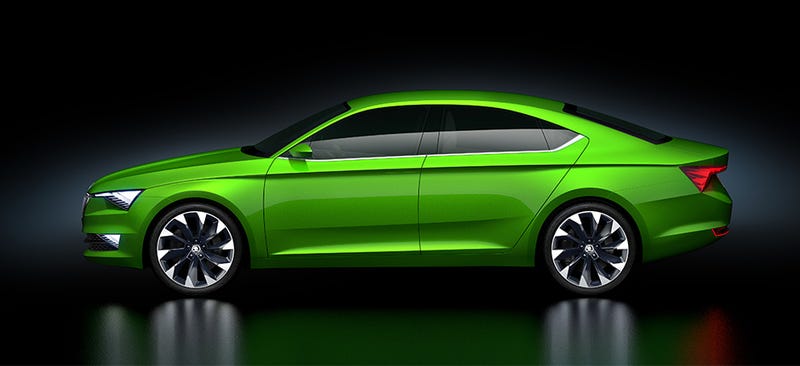 This beautiful 5 door coupe is the latest concept car from Skoda. Yes, that's right... Skoda. Just look at it, It's absolutely stunning. The green beauty is named the 'VisionC' and Skoda has said the following about it:
'As a five-door Coupé, the 'ŠKODA VisionC' features a new expressive, dynamic and emotional design language. The interplay of soft, slightly contoured, concave and convex surfaces, as well as sharp, precise lines creates an immediate impact. The surfaces and proportions demonstrate clear arrangement and a striking interaction of light and shadow. The front has an air of confidence and energy, and the tailgate adds an element of surprise, accentuated with a radical conclusion.'
I agree Skoda. It's awesome, although I'm not sure about your use of bold texts. Anyway, Skoda say this car could be based on the existing MQB technology and they have in the engine bay a 1.4 TSI petrol engine. I say balls to that though, stick the 2.0l turbo engine from the Golf GTi and give it around 250bhp. It would be perfect.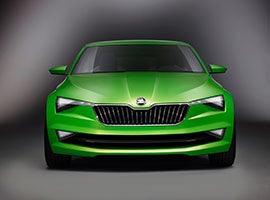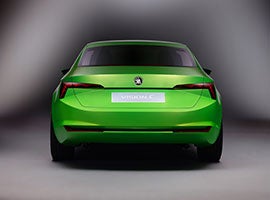 What a gorgeous looking machine, and don't forget that Skoda doesn't currently have a 'sexy' model. VW has its Scirocco and Audi has its TT, so there could be space for Skoda to have something like this. If they go ahead with it this car would sell absolutely bucket loads.
Skoda, please make this happen.