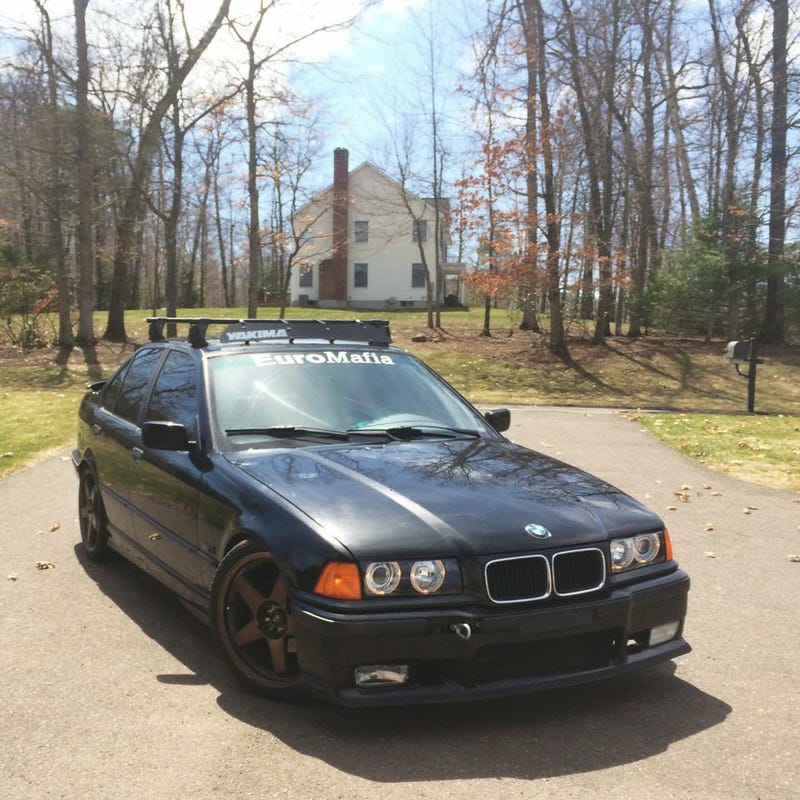 Sad news is I'm selling my car, basically insurance is too high and I'm living in Boston so saving up for a motorcycle. Good news is anyone with no life like me and wants to play some Star Wars the force awakens on Xbox one, my gamer tag is THEGREIK
Anyways if anyone in the Boston area is interested im trying to sell my E36, loads of stuff with it too.
——sale ad—-
Email me at tgreik@gmail.com if interested
Edit: important info, car is 94 325i, Florida car garaged most of its life 265k on odo, 130k on engine and manual swap done by qualified mechanics
Exterior is 9/10 minor dings and scratches, small bit of rust on right trunk side and on drivers door, none in any trouble spaces.
Interior dove, minor wear on drivers seat, no glove box sag, heated seats work
3.23 Lsd
Bilstein b8 shocks with eibach sport springs

Remus Exhaust
M3 front side and rear bumper
Halos
Afe Air intake
Dinan tune
Ac schnitzer Strut bar
Yakima Roof rack
Rotas p45rs 18x8 square
Fan clutch delete with electric puller fan wired to dash
18 button obc conversion (incomplete) (wire harness included.
Some lightweight track wheels I forget the name of (17x8 square)
Original Bmw bottlecap 15x8 with winter tires with one season left
New clutch less than 7k miles ago
New brakes, drilled slotted rotors, braided lines
Ken wood sub system with custom mount sub box in the back (sits right behind wheel well to maximize trunk space)
M50 needs head gasket was going to use to build my m50 stroker with m54b30 internals
Stroker