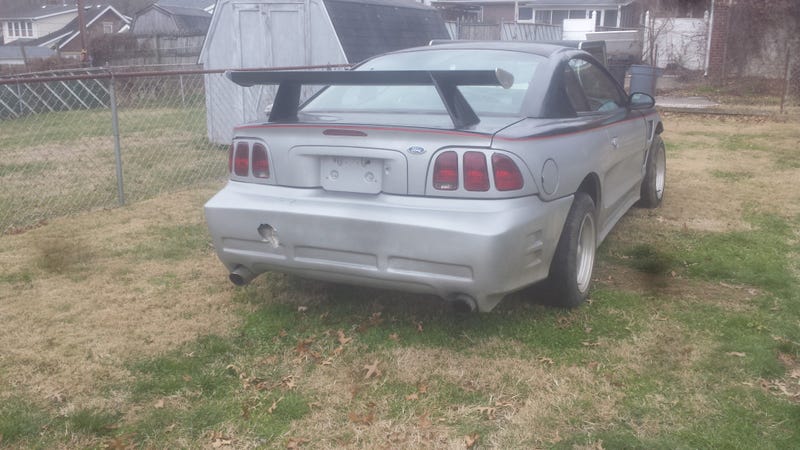 Its my first crapstang Mustang, be gentle. I'm just using the engine and trans. I'll be selling the rest eventually. If anyone wants any 1996 SN-95 parts aside from the engine, trans and wiring/PCM (wing, drivers mirror and wheels sold) hit me up in April. I wont have it on property till then.

It had a prior engagement with a pole.
When you open her up, she is nice and clean (a little dirty but complete).
Gotta love that shifter "ball"