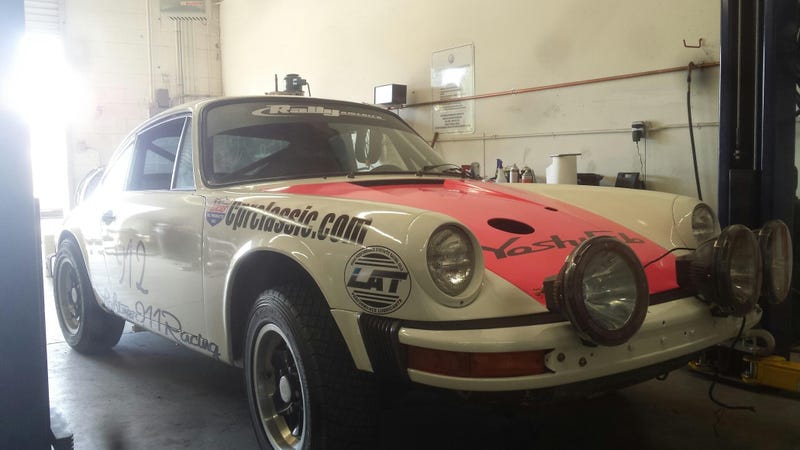 J(rally driver): Hey, my co-driver can't get time of work. Can you co-drive for me at Oregon Trail next wee?
Me(thinking): Jeez, the airlines are going to destroy me, booking a flight jsut a week in advance. And I'm already taking four days off to run Empire State this weekend. I'd only be home for two days then I'd be gone for six days. I don't know about this.
Me: Maybe. What's your car?
J: 1976 Porsche 912E
Me: I'll see you next week