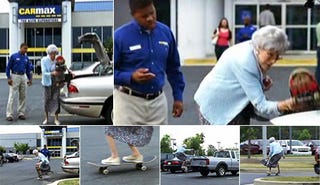 I recently applied for a "Sales Associate" position at CarMax, and they've set up a phone interview with me tomorrow at 2pm.
I'm just wondering if anyone here on Oppo could give me some tips or tricks, or maybe what to expect in the interview.
Full disclaimer: I've never sold cars before. Well.. there was that one time two summers ago where I went up to Brooklyn and helped my Uncle and his buddies "settle some debts".. but its never been my job.
So yea, wish me luck.