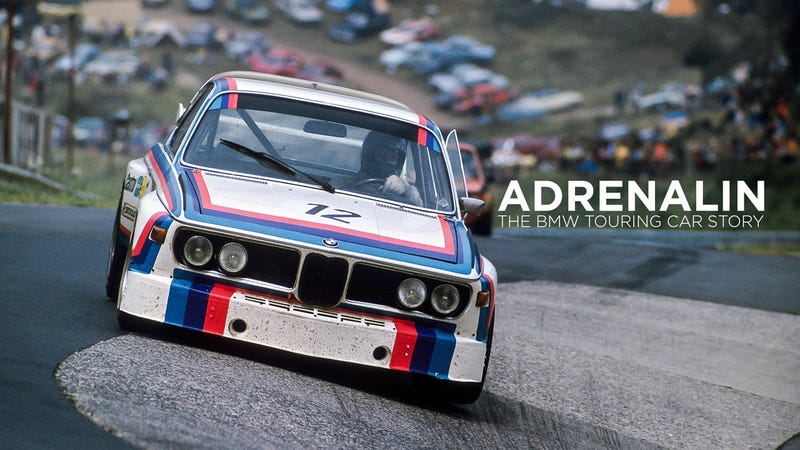 It was absolutely spectacular. I did not expect to like the movie as much as I did. And that is coming from a person who is "Addicted to M3s."
The pacing was perfectly laid out. There was 3/4 of the movie focusing on touring cars and DTM from a historical perspective with narrations done by the various drivers and directors of BMW from the same era. They go on to explain their race craft and what it was like to have participated in motorsport in the era.
There was even a short segment on the BMW Art Cars. Truth be told, I never liked the Andy Warhol M1 Art Car. That was until I watched and heard the history behind why Art Cars exist and saw Andy Warhol paint the car himself. I understand the love of that M1 now. I no longer have any reservations towards it. I love it now.
The last 1/4 of the movie were on the return of BMW to DTM after their hiatus. I certainly did not know much about DTM and was led to believe it is a boring parade around a track by numerous comments I had seen around various car sites. Oh how wrong I was. The racing shots were stunning. I think I will have to start watching DTM now.
Normally the disdain of music playing during racing scenes or car clips is real however the music used throughout the movie complimented the scenes very well. When it was time for engine noise, there was engine noise and no music. The music took second seat to the stories being told like it should. Just absolutely wonderful.
Alex Zanardi's segment in the film was nothing short of inspiring and emotional. Something about seeing him race and hearing him describe it just plucked at my heartstrings so hard. I found myself smiling from ear to ear watching his segment. That continued onto the next segment about the return of BMW to DTM as we know it today and through to the end of the film.
Overall, I love this movie if you have not noticed that by now. As an admirer of BMW and their history along with being a huge motorsport fanatic this movie hit all the right spots. There were even scenes from more recent races I remember seeing clips of. There was even a brief shot of Chris Harris at the Nurburgring 24 hours.
If you have not seen it already I would advise you do so. Even if you do not like BMW or DTM. There is something about the way the narrators told the story that just made me want to go out and appreciate my car. The passion, the purity of their enthusiasm and the love they all shared. It is so contagious. It transcends the language barrier. It gives an example of why cars are one of the numerous universal languages on this planet.