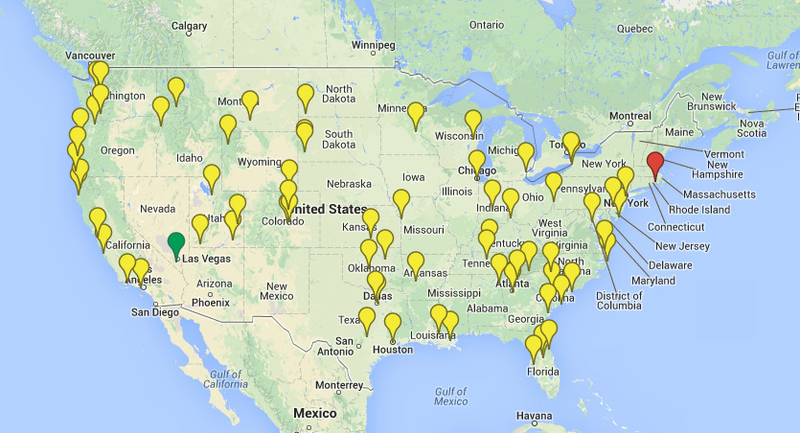 Containing 71 points of interest for my trip
These are all the places I would like to see along this trip, some are cities, some are landmarks. Not all of them are full day stops, and for all I know I very well may end up in places not on this list.
Those of you with two eyes will notice that I have no points in NV (other than my starting point), AZ, NM, or New England (other than my end point). I have seen much of AZ, NM, and NV while living here and I grew up in New England so I've seen all of that.
If you see something big that you think I'm missing out on let me know.