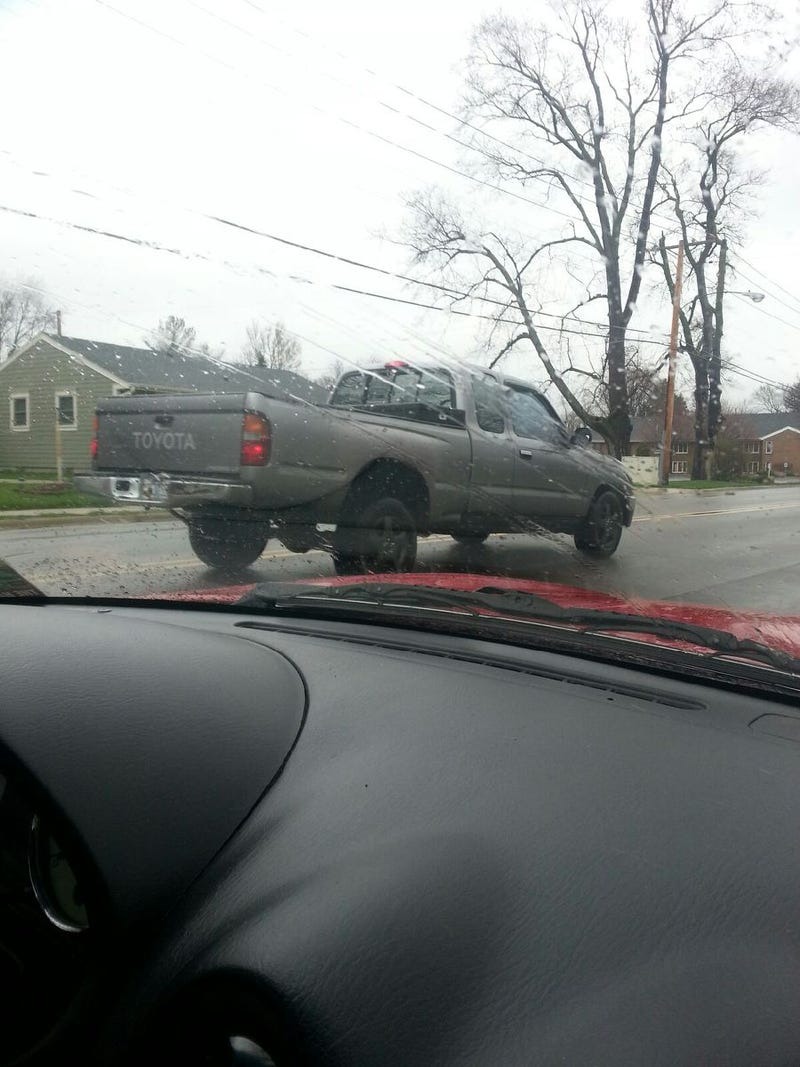 Two things went through my mind one after another.
1.) WOW! What an Idiot, why in the hell would someone even think of doing this to any sort of vehicle?! It looks so stupid and has no purpose! And I think it would make me sick siiting slightly forward.
2.) Hmmmmm... I wonder how cool my Miata would look with a lifted rear end...?
I was sad to not be able to find any pics online of Miata's with lifted rear ends which in a way is a good thing and kind of restores faith in American motorist, because I kinda just assumed i would find one.