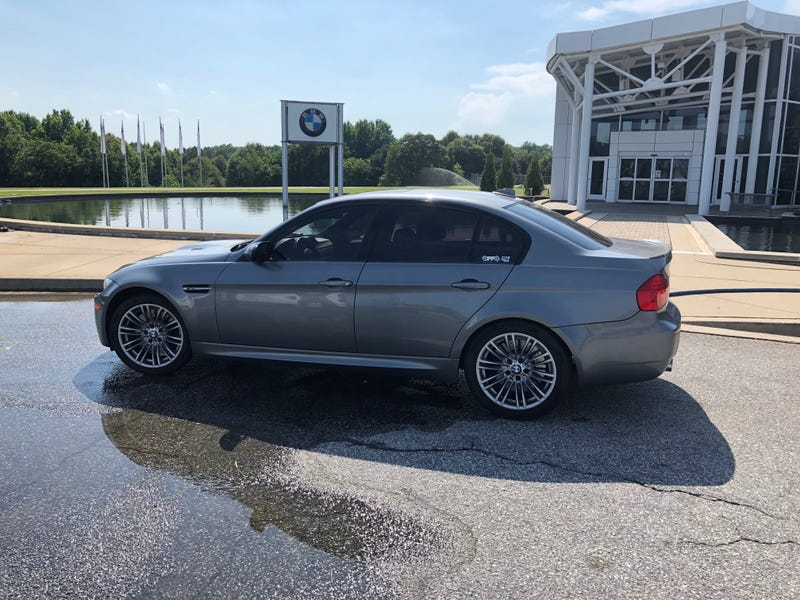 I told on of my friends that I would feed their cat tonight and tomorrow morning while they're away, so I was going to be in the Greer area anyways. As a result, I figured I might as well stop at the Zentrum. While there were some pretty cool BMWs there, it pales in comparison to even the BMW Welt, let alone the museum. It was worth my 20 minute trip over there, but I wouldn't drive 6 hours to visit it.
I wonder if that's the same M3 I was next to 12 years ago.  
I parked away from the entrance next to no one, I figured that someone was going to park next to me. At least it's a 6 in a tasty color.
They had some X cars and motorcycles I didn't take pictures of. They also had a cafe that apparently serves beer as I saw some BMW workers having some.