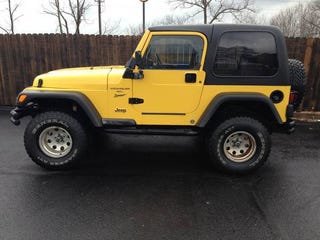 I know next to nothing about Jeeps, but I think I want to buy this one. I love everything about it except maybe the color. 2000 model with 70K and the seller is asking $9k. It seems to check all the boxes for me.
4.0 6 cyl engine. Manual tranny, LSD. Hitch so I can tow my boat etc.
So Jeep people, tell me is this a decent choice for a new Jeeper? I'm not going to dd this thing so I'm not concerned much about fuel economy.