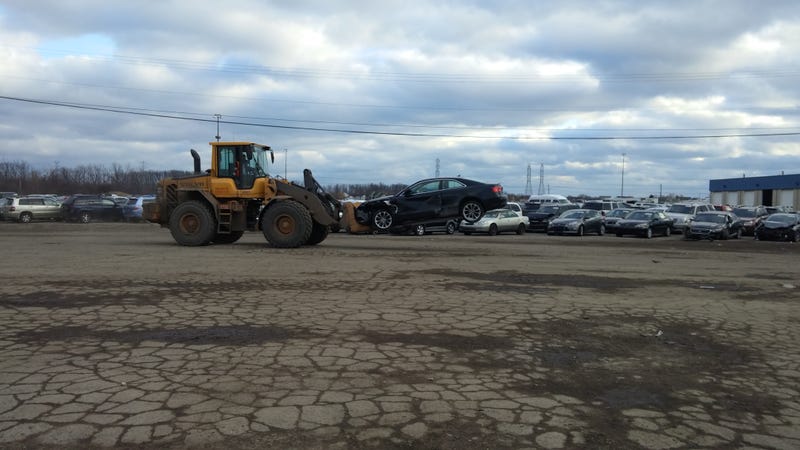 It's like the morgue but with cars.
Hey look an M3
Oh nevermind.
Needs more tire was definitely uttered during the Viper design process.
The money row. In the garage was boats and snowmobiles.
This is what I came down to look at. 2013 st3 little over 40000 miles and runs and drives.
2 doors a fender and a side airbag and I think this little guy would of been back on the road. Too bad my max bid was 4300 and it sold for 4350. Dammit maybe next time.