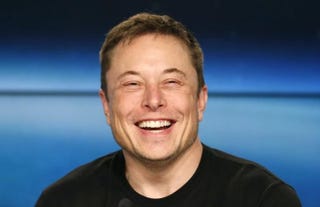 ... and you wanted to up your investment of 500 shares, how many more would you buy?
Elon bought 72,500 shares to add to his 33,738,794, or so, shares.
https://www.sec.gov/Archives/edgar/data/1318605/000149473018000005/xslF345X03/edgardoc.xml
That's the equivalent of owning 500 shares and buying slightly more than 1 more additional share.
But by the headlines you'd think he'd about doubled his investment. The guy just knows how to make a headline.