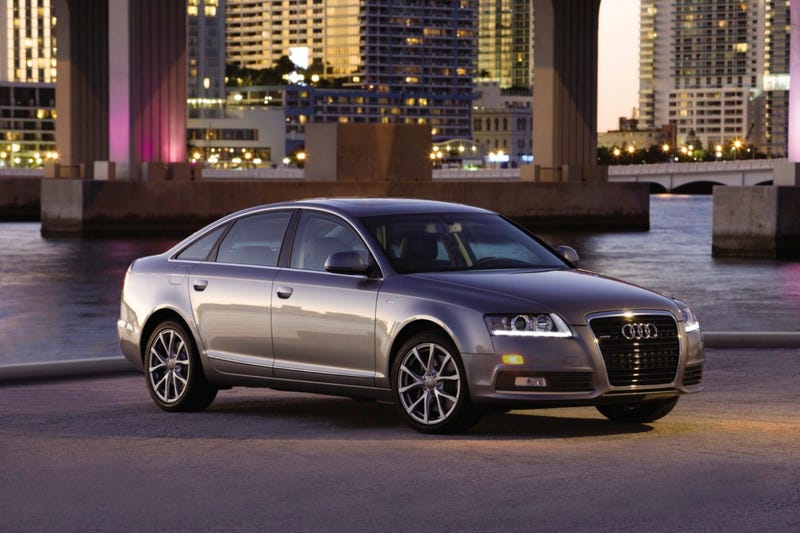 I have it narrowed down to 3 cars: a 2010 Audi A6, and a 2010 and 2011 BMW 328i xDrive. I've seen and driven all three and am just in the decision making process now. However, I wanted to know what your opinions are on the different cars I'm looking at. So, I'll put the listings below (where applicable), and you guys give me your best NPOCP estimates.
2010 BMW 328i xDrive - $18988
Below what I wanted to spend, and it's loaded. Nav, sport package, and paddle shifters are a nice touch. In fact, the only thing really turning me off about it is the high mileage (~85000) in relation to the other 328 I'm looking at.
2011 BMW 328i xDrive - $24500
(No link and the car pictured is not the exact one I'm looking at)
No listing or picture of the actual car for this one, but I saw it and it was a beauty. Only 20000 miles and still under warranty. All the same equipment as the one above excluding Nav.
2010 Audi A6 3.0 - $24500
High mileage like the first 328, ~85000 for this one too. However, the high mileage didn't show when we took it for a test drive. Everything was smooth and worked great. Even the interior showed few signs of 85000 miles of use. Price can probably be negotiated, too, since it's at a small used car lot rather than the giant BMW dealers the others reside at.
So, what do you guys think? Which one would you buy?