So it's 11:45 on a Friday and Hardigree just posted asking why we love cars, and by extension, Jalopnik. I finally bit the bullet and registered with the site last week, mostly because of the awesome community here. I couldn't stand not being a part of it for another day.
I've been reading Jalopnik for about a year now daily. All of the front page posts, and a lot of the Oppo ones too. Some background on myself: I'm a 33 year old Canadian (Calgary) car enthusiast who's been an avid gearhead since the age of 19. I love cars. All types: muscle cars, German, Japanese, classic, sports cars, sports sedans. Like anybody, I have my favorites but I try not to shit all over other's tastes and enthusiasm.
Here are the cars I've owned since I got my license:
1988 Ford Taurus: Dark blue, 3.0 V6, automatic
1993 Ford Probe GT: That weird 90's teal color, 2.5 V6, automatic (boo!)
1999 Honda Accord DX: Silver, 2.3 inline 4, 5 speed manual
2008 Subaru WRX: World Rally Blue baby! 2.5 turbocharged flat four, 5 speed manual. Here's some pics:
Current ride: 2008 BMW 335xi sedan: Crimson Red. 6 speed manual. Bought as a CPO car. Was spec'd perfectly for my taste by the previous owner: Only options are the sport package (a must) and (weirdly) rear parking sensors. It has standard features like a sunroof, heated seats and xenons but there are literally no other options on my car. I mean, my seats are leatherette (which is boss cuz they look brand new still). Here's some pics: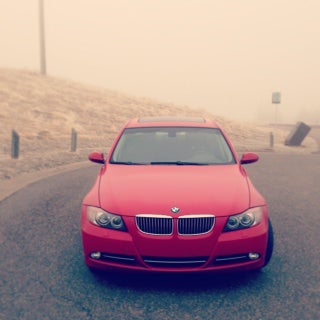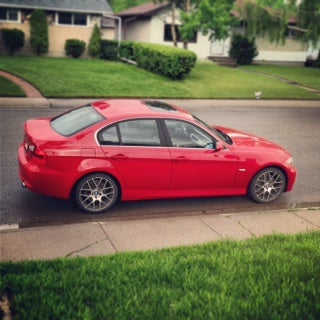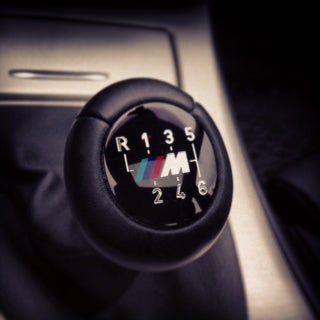 So I have kind of a thing for BMWs. Especially older ones. Not really a fan of any of their current lineup, with a few exceptions. Lately I've been eyeing this 1990 M5 that I posted about on Oppo the other day.
But enough about me. Here, in no specific order, are a list of reasons why I love Jalopnik and the readers and community who make it what it is:
1) The Variety: Jalopnik is basically what you would get if you combined a bunch of car nerds with wildly differing tastes into one room. German cars, Japanese cars, classic cars, RVs, NASCAR, Rally, F1, drag racing, sports cars, hot hatches, exotic cars, supercars, electric cars, go karts, luxury cars. I could go on but I feel like this is definitive site for the automotive enthusiast who likes a bit of everything. And that's why I love it.
2) The Community: I thought I was a car nerd. I felt alone and isolated. Until I found this place. IMO, the community is what makes Jalopnik what it is. I rarely ever read the comments without having learned something about cars or engines or automotive history that I didn't know before. Battery Tender Unnecessary gave me a glimpse of the joys (and headaches – E30 engine rebuild!) associated with owning some of your dream cars. Tom's articles often teach me something new about the car buying process and thanks to Tavarish, I'm always scouring the classifieds for E39 M5s.
3) The Writers/Editors: For many of us, a Jalopnik writer represents something close to a dream job and I love reading the articles/interesting stories that the Jalop team comes up with, Especially their reviews. I like to live vicariously through you guys.
4) Oppositelock: No matter what time of day it is, there's always something on Oppo worth reading. The best part is that when someone needs help or advice, there's never any shortage of both from the Jalop community.
5) The shitstorm of back and forth that inevitably erupts whenever people start arguing about manuals vs automatics. Some things never change.
6) $kaycog's ladies: Someday, I just know she's gonna have one for me.
7) Two words: Detective George. (And his bitching leather jacket, sunglasses and Camaro ZL1)
8) The support for a wide variety of automotive tastes, trends and enthusiasts. Except for the stanced/hellaflush crowd. Nobody likes those guys (kidding).
9) The Ten Most/Best/Worst/Strangest/ Loudest, etc, list of the day.
10) The wide variety of international vehicles, coverage, staff and affiliated sites.
Anyway, that's me. Just wanted to say thanks, give this place a little love and say that I look forward to being a member for years to come.