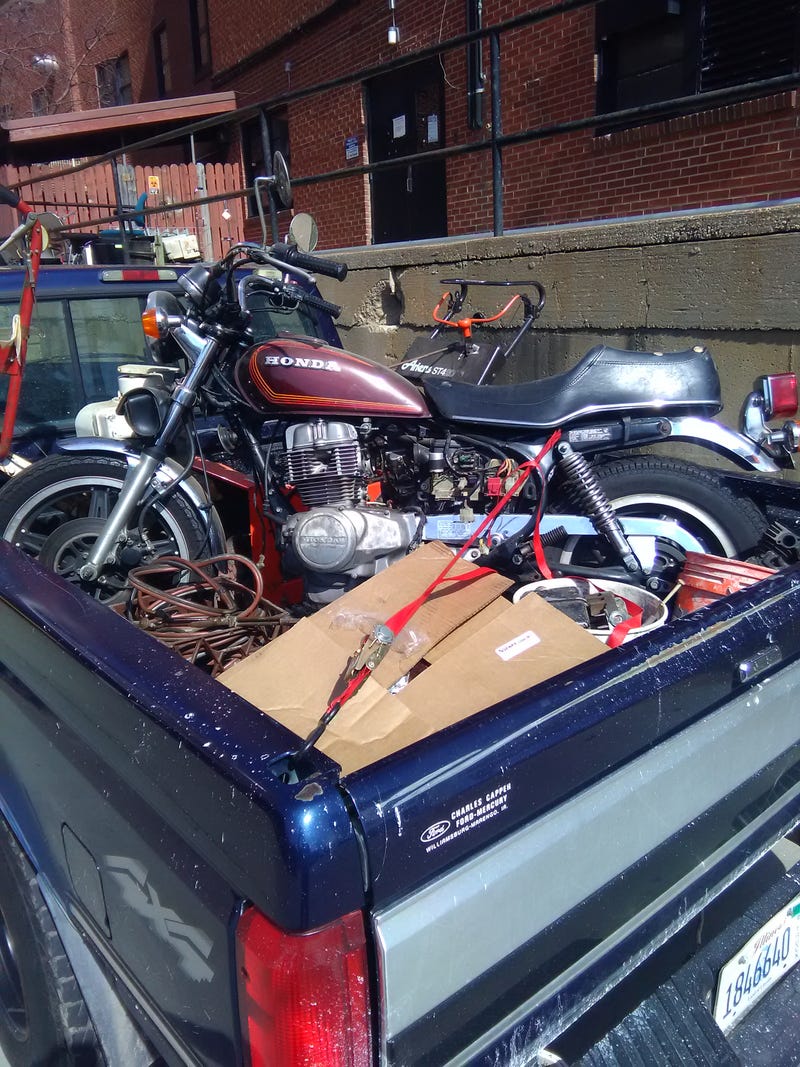 But it was still free!

It's a 79 CM400T. Last run in 2009, it was taken down for a full gasket replacement and then sat in a climate controlled garage waiting for a second chance to roll. Since it's a less desirable model I have no issues modifying the heck out of it.
The almighty Google has already provided inspiration.
Yes, that will do nicely!