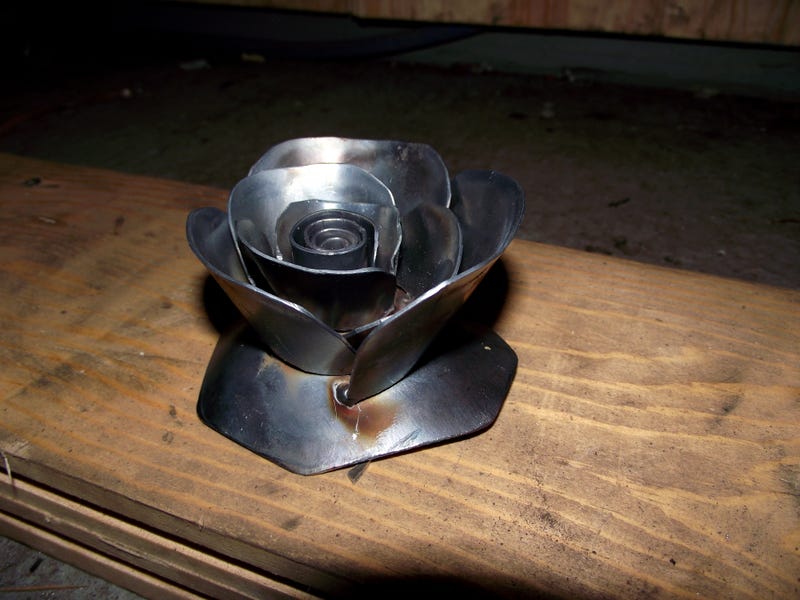 ...and I figure 'what's the point of mucking about with all this metal fabricating if you can't use it to woo someone?' To that effect, I made a little steel rose for her :)
Started with a piece of rusty scrap sheet that I had lying around and wire-brushed it up.
Next I cut little petals out with a guillotine and bent them in a vice.
This part would have taken much less time if my hacksaw had even half its teeth left:
Then I welded them to a little conical base I'd made with a hole in the middle. That hole is important as you need to weld the final spiral from the underside.

Started at 22:20, finished at 01:05. Injury report: one cut on thumb, one cut on forefinger, one cut on palm of hand and a couple of little burns (teaches me for welding in short sleeves).
Not bad at all :)