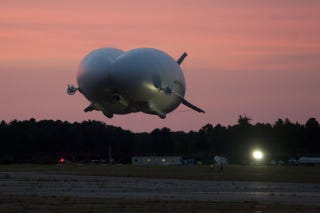 Yes, that was spy and blimp (and double-bubble) in the same sentence.
Its nearest competitor was axed a while ago; this one fell to the double trouble of not meeting duration expectations and the pending pullot of troops from Afghanistan.
"The sound you hear is a lot of military hot air escaping."