I'm kinda looking for a media center for my room and the basement of my family's house. My parents recently received a 37'' LCD tv and they need a media device to stream media as they're not able to bring a satellite box connection up to their room. They are going to get this:
Timingpower RK3066 Android Mini PC, runs Jelly Bean and has full Keyboard and mouse support. They would also get a full size wireless keyboard with touchpad.
I am sort of looking for some mini PC to toy around with as a media center/cheap new computer. Right now I'm also considering getting an RK3066, or This: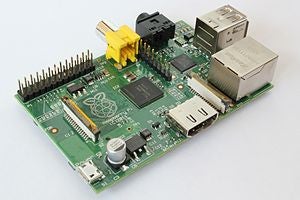 The Raspberry Pi, micro Linux computer. Something I could toy around with and learn more advanced computer stuffs with.
I will most likely be using XBMC on either device, but I've never used it before, so let me know what your personal experiences with either XBMC or either devices. I'm a bit of a noob to all but android. Priced out, the Pi would be cheaper. I have a non-HD monitor or I can also use a 50'' plasma TV my Xbox is hooked up to as well. Also have a wireless mouse and a 4-port USB hub.
EDIT: There is also a Motorola Atrix Lapdock on my local craigslist for only $50. Making either device a laptop as it has a keyboard, trackpad, battery, and HD LED display. HDMI and USB connections as well.