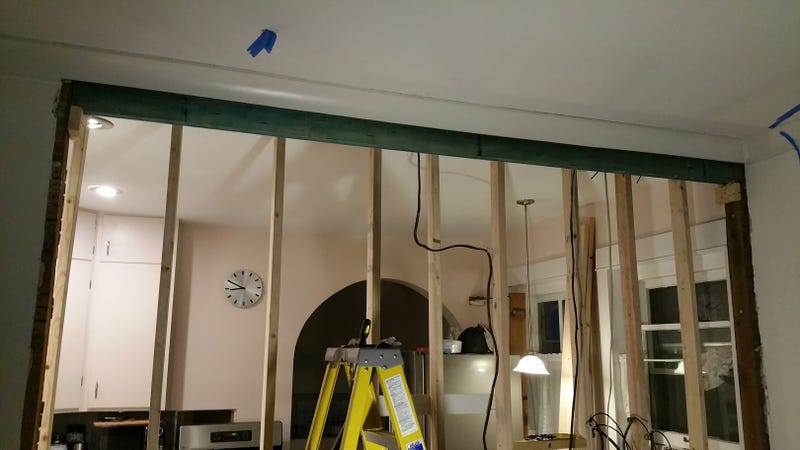 So for weeks now I've been working on tearing out a wall and installing a beam in the wall that separated our kitchen and living room. Did I say fun? Kind of. It's also been HARD work. Home reno shows make it look easy, I had no illusions of it being that easy, but damn, I've been working my ass off. Having the right tools helps though! And I really am enjoying learning all this construction stuff!
What you see here is the temporary support wall on the kitchen side and the removed wall with a beam installed to within about an inch of where it'll end up.
Tonight I am adding in the second beam, I'm sandwiching (2) LVL beams that are 1.75" wide each. Once I have both up there and screwed together, I'll be jacking them up the rest of the way so they are nice and snug to the floor joists.
After that, maybe by Wednesday, I'll removing the temporary support wall, and then I'll start working on remembering what the hell it was my next step is. Most likely cabinet tear-out and cabinet-install.
I hadn't posted about this here before, but I'll do some progress updates here and there!